There is a difference between a home with a handful of high-end upgrades and a true luxury home. The distinction comes from the beginning, in the quality of the design and the finishing touches.
At Hochuli Design & Remodeling Team, we bring luxurious elements into even the most ordinary aspects of a home to make them extraordinary. These eight essential features of luxury home design can showcase your style, from highly practical upgrades to the splurges you make for yourself and your hobbies.
What Does Every Luxury Home Need? What Are the High-End Home Design Features?
Scottsdale and the greater Phoenix area are known for luxury homes and resorts. As a homeowner, you know that your home is an important investment. You want to ensure that it's beautifully designed and exceeds your expectations. If you're unsure where to start, look at some of the high-end features available for your luxury home remodeling project. From spa-like bathrooms and home gyms to lovely outdoor living spaces, adding these design features to your remodel will make your home stand out from the rest.
1. Expansive Master Suite
You can often guess the age of a home by the size of the master suite. Nowadays, bigger is better for those of us who spend so much time at home. The master suite can accommodate everything you love about home life, including a large walk-in closet, relaxation space, a getting-ready station, and a luxury bathroom. If you love the latest and greatest, take a moment to browse the top home design trends for ideas.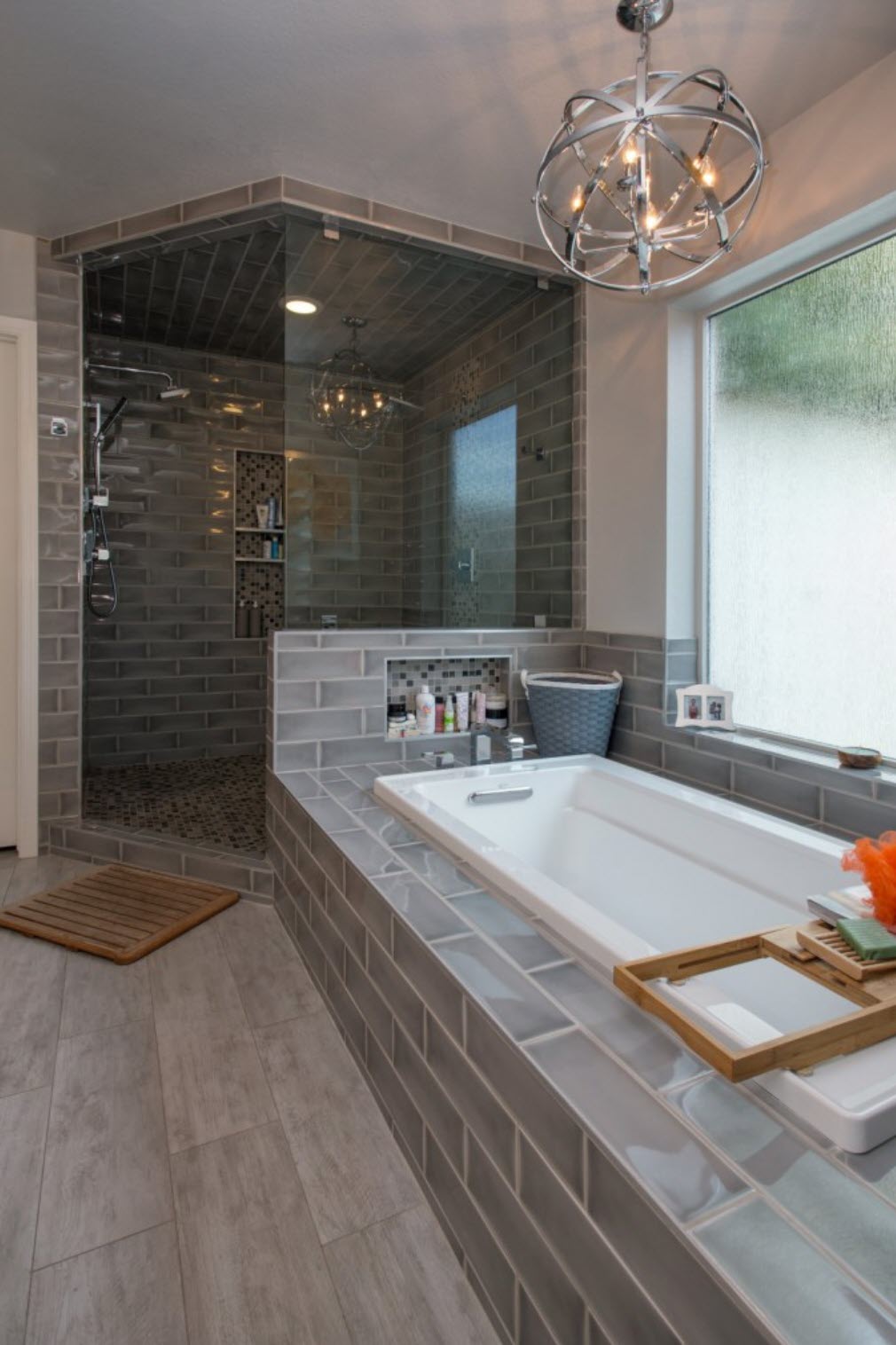 2. Spa-Like Bathroom  
Luxury home remodeling often includes renovating the primary suite and, with it, a spa-like bathroom. Picture a curbless walk-in shower lined with natural stone tile and the latest in full-body showerheads. If you prefer, install a freestanding soaker tub next to windows that allow you to enjoy the views of the Sonoran desert or Phoenix city skyline. For more luxury bathroom design options include stone flooring, high ceilings and beautiful cabinets. Other designer touches can include a sauna, layers of texture, a chandelier or a living wall. The opportunity to relax in your spa-like retreat will help give you additional energy for your daily responsibilities.
3. Grand Entryway
You can usually identify modern luxurious houses when you set foot in the door, which is why a grand entryway is an important interior element. Luxury home trends spare no expense, and the result is well worth the effort. However, a luxury home remodeling project that expands your entryway involves more than simply changing the door. Envision floor-to-ceiling windows that flood the area with warm sunlight or a grand staircase in marble adds sophistication.
4. In-Home Gym
Staying in shape is one of the keys to enjoying all the wonderful activities Phoenix has to offer. This makes adding a home gym another essential feature of any luxury home. Homeowners can get a workout in before attending to business or use the space to wind down in the afternoon. Tailor the space to your fitness goals, with plenty of space to practice Yoga, use free weights or the latest equipment from Peloton or Nordictrack.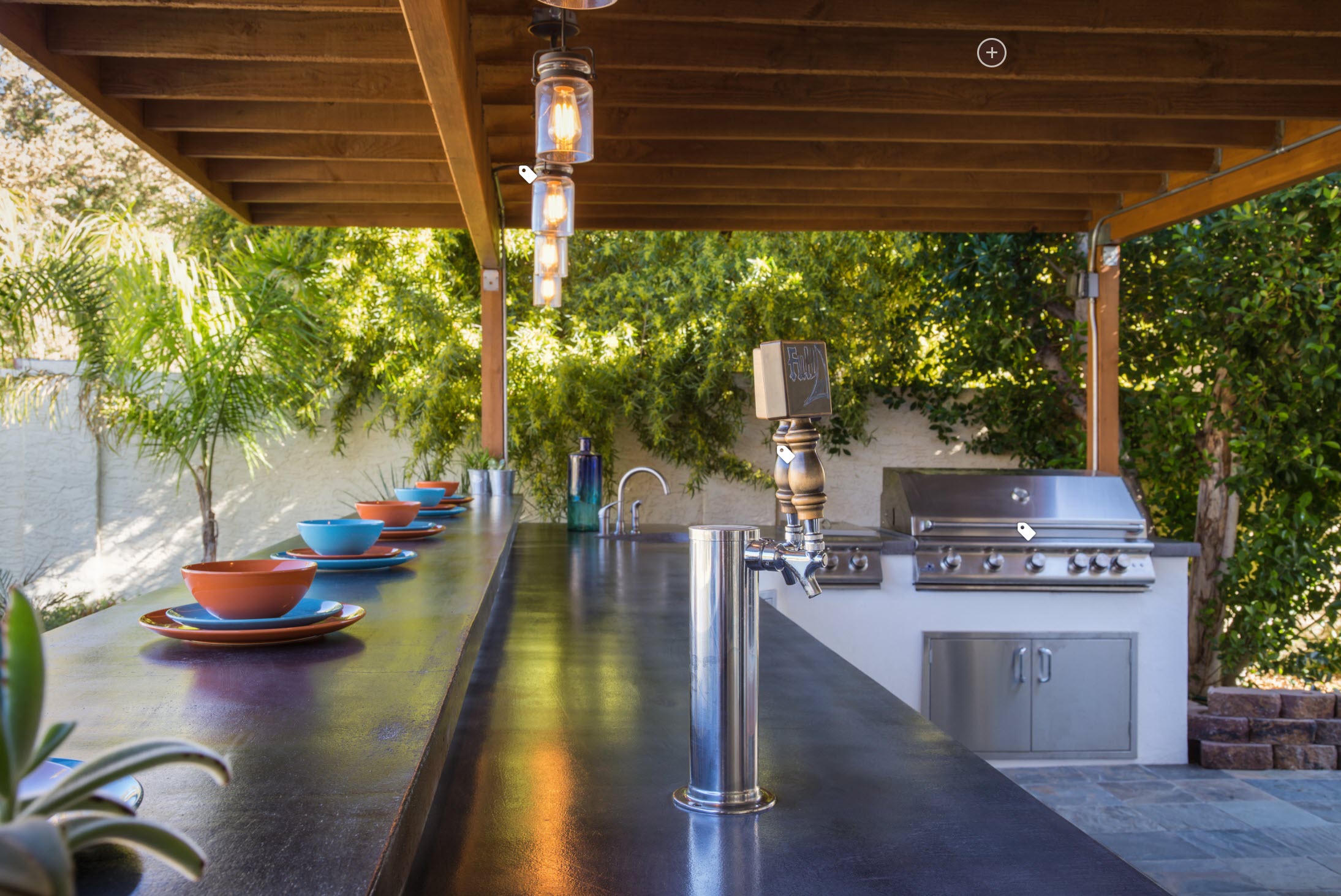 5. Outdoor Living Spaces
Do you sometimes wish you could live outside without sacrificing the comforts of home? An outdoor living space can meet your expectations with just as much luxury style and substance as your house. Building an outdoor kitchen is a great choice if you want to dramatically expand your living space while enjoying the beautiful weather in Phoenix. A design team can help you create the perfect outdoor space with plenty of room for relaxation, dining, and entertaining.
6. Home Office
Home offices can be an ideal way to separate your business and home life without dividing your time between these spaces. A modern home office can be as expansive as you need, with room for employees and a separate entrance for clients. With a renovation project that includes the latest technology and an ergonomic workspace, your productivity might skyrocket.
7. Accessory Dwelling Unit (ADU)
Do you love to entertain guests? Do you wish you could give them their own private space? An accessory dwelling unit or casita offers all the comforts of home because, in most cases, it is literally a home. ADUs are not just for guests, either. They can become anything you want them to be, including a haven for your college student children or a rental property.
8. Wine Cellar
Another desirable luxury home renovation is building a wine cellar. When you have a wine cellar, you can easily get a bottle of your favorite or a little something special. It's not just the storage space. The wine cellars Phoenix homeowners love have ideal climate control for the perfect preservation. If you collect a significant amount of a particular vintage, the ability to maintain its great taste is a wonderful advantage. The best part is that you can make it as large or as small as you want and put it anywhere in your home.
How Can I Make My House Luxurious?
If you live in one of the best neighborhoods in Phoenix to invest in a remodel, you will likely benefit from making upgrades. The Hochuli design team can help you choose options that will give you the biggest return on your investment. Be sure to look at home remodeling trends in Arizona before you start planning to help determine which renovation projects to consider.
These ideas will help you start brainstorming ways to take your home to a luxurious level. You are only bound by the limits of your property and your imagination.
No matter what you want to put in your luxury remodel, you need the benefit of an experienced design-build remodeling team like Hochuli. Contact us to discuss your project or learn more about our services.
Design-Build Remodeling