2021 is going to be a momentous year for home decor trends and beautiful home interiors. Not that long ago, white-washed interiors were the reigning champion of the home design world. The pendulum is swinging now, and homes across the country are filling with interesting textures, patterns, and deeper, bolder colors overall.
At Hochuli Design & Remodeling Team, we're here to help you bring your home into the new year with classic decoration. upgrades and remodeling projects that can improve your home's value! If you'd like to bring your home into 2021 with a bang, here's what you need to know.
Wicker and Rattan Furniture
Wicker and rattan furniture creates a whimsical sweetness in any room. It's also easy to maintain, lightweight and easy to move, and can be used outdoors or inside. There's so many practical things about wicker and rattan furniture, that it's hard to imagine why it's only now rising in popularity. Wicker and rattan furniture is characterized by interesting lines and shapes created by the furniture base, combined with the interesting upholstery patterns in the cushions.
We recommend wicker and rattan furniture in parts of the house where you entertain guests, like in your sunroom, living room or off your enclosed porch. You can even find furnishings made from these materials in the bedroom and guest rooms, where wicker chairs and nightstands add a level of charm and comfort.
Green Cabinets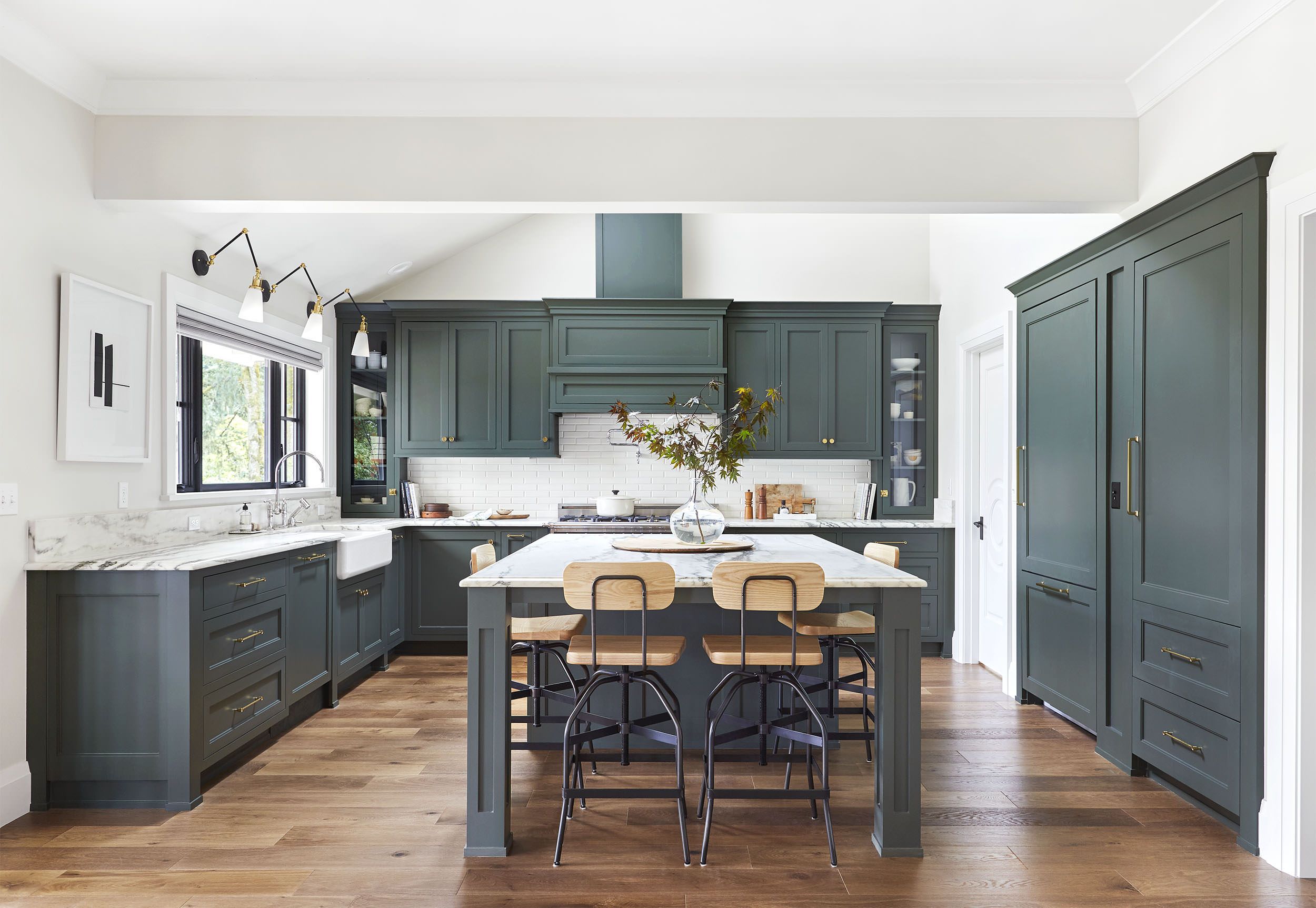 For many years, white was the color of cabinetry in kitchens across the country. While white does bring cheer and beauty to the kitchen, the tide has turned. Today, homeowners want to see color in their kitchen, especially on their cabinets. While blue was a close second to white for many years, green has leaped ahead in its popularity.
Which shades of green?
Soft sage, antique minty-green and deep earthy gray-green are all becoming common in kitchens and also in bathrooms, where painted vanities are becoming more popular all the time. Changing the color of your kitchen and bathroom is no small feat, so it helps to have help from an expert. Hochuli's design team can walk you step-by-step through the process of redoing your kitchen or bathroom to incorporate new green cabinetry into your existing space.
Peel-and-Stick Wallpaper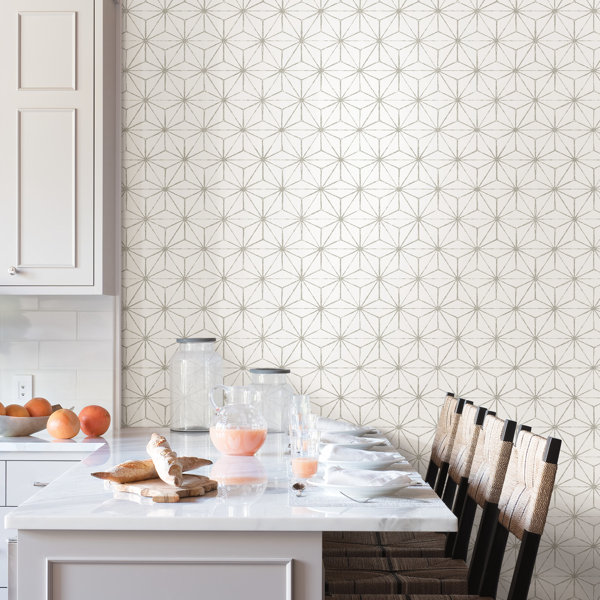 One of the problems with wallpaper years ago was that it was hard to remove. Today, we've discovered the antidote to challenging wallpaper removal: peel-and-stick wallpaper. Now you can easily install wallpaper in any room of your house. Create an accent wall or cover your entire room in interesting wallpapers that add visual interest and contrast nicely against other furnishings.
When purchasing peel-and-stick wallpaper, it's important to buy a quality wallpaper that's unlikely to fall off quickly, or fuse to the wall, causing expensive damage. The Hochuli design team can help you find the right wallpaper for your home, so the experience of putting it on and taking off will be easier.
"Grandmillennial" or "Granny Chic" Style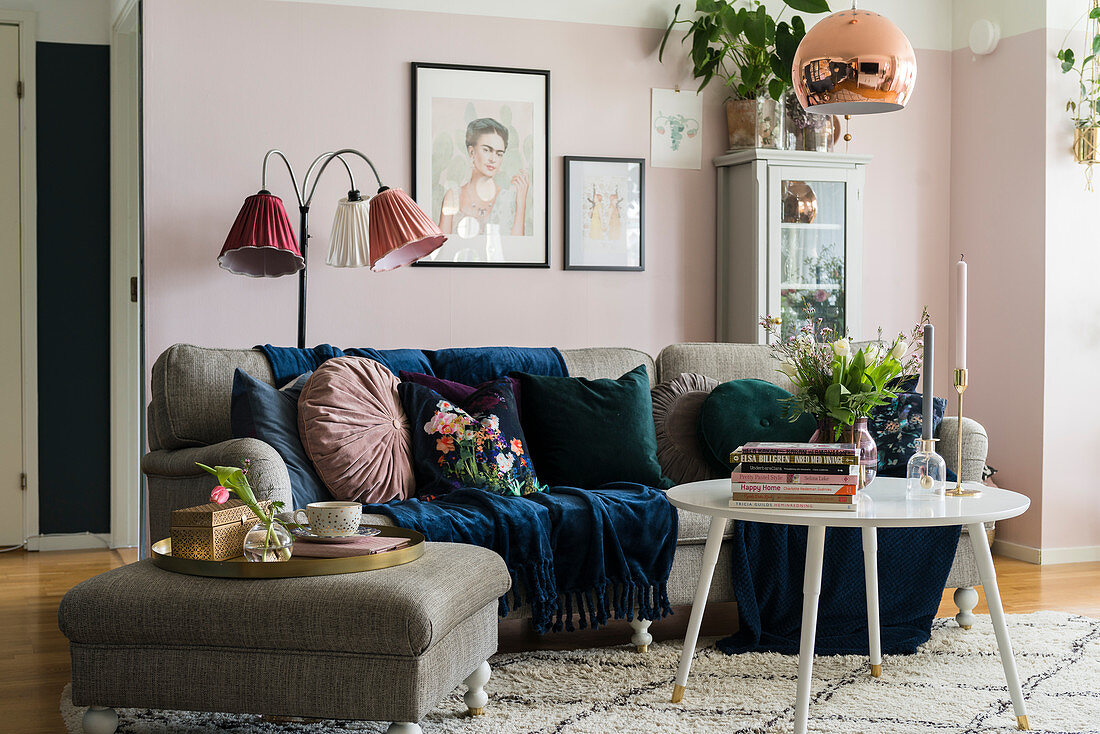 House Beautiful recently coined the term "grandmillennial" to describe a trending style that combines bold patterns, dark colors and deeply textured furnishings all in one. You could call this style bold, fun or even eccentric. Whatever your word for it, grandmillennial styles are rising in popularity, especially among younger homeowners.
Nailing the "grandmillennial" style is not easy for some. At its heart, grandmillennial is deeply idiosyncratic. It also runs contrary to nearly all interior design styles that have become popular in recent years. What you'll find is that grandmillennial style can be freeing, but it helps to have a guide through the process. Hochuli's design team can be that guide. We'll walk you through patterns, colors and materials you may not have considered for your home in a long, long time.
Need
Interior Design Ideas

in 2021? Contact Hochuli Design and Remodeling Team Today

At Hochuli Design and Remodeling team, we strive to make home improvement easier, less overwhelming, and more fun - as it should be! We've tweaked the home improvement process to make your experience overall more enjoyable. We've got our finger on the pulse of home remodeling trends, and can walk you through the vintage interiors design process.

Call today to make an appointment and learn more about how you can upgrade your home's style to include classic interior designs.
Interior Design, Trends