The kitchen is often referred to as the heart of the home. This is because we spend so much time in this specific room. Memories are made, families become closer together and they grow and develop all because of things that take place within the kitchen.
Unfortunately, not everyone has a kitchen that works with the functionality of the family that lives there. This is one of the reasons that kitchen remodels are one of the most popular remodels to undertake.
If you are preparing for a kitchen remodeling project, you are probably going through lots of different emotions. More than likely, you are excited about finally getting the kitchen that works best with your family, but are also nervous about the process itself. While it's true that remodeling your kitchen can be stressful, we have developed some tips to help make it as stress free as possible.
#1 Plan in Advance
A typical kitchen remodel takes at least a few months, from the first design consultation to the final inspection. This means that you may want to start thinking about it at least six months or even a year in advance. Lay out your upcoming schedule, and note any factors that conflict with your ability to stay in contact with your chosen remodeling contractor throughout the process.
Are you planning a vacation? Will your kids be on a holiday break and hanging around the house all day? Do you have a big event you are hosting later this year? What about an important project at work? All of these things can add stress to your life. If you schedule your kitchen remodel at a time when you have the most flexibility, you'll find that it causes fewer problems for your life.
#2 Think About Traffic
When you begin designing your kitchen, start by thinking about the flow of your traffic. This is one of the common complaints among homeowners. Things are simply not located in a position that is functional to complete work in the kitchen. For example, your kitchen sink may look beautiful under the window, but if it is a long way from your dishwasher, you will quickly become discouraged by the view.
Don't forget to include the flow of everyone who might be using the kitchen. If you have kids or grandchildren who will be using the space on a regular basis, get a sense for what they can reach. Kids will grow, so it's best to think about the next five or 10 years. Little details that make it easier for them, like lower shelves or drawers, can allow them more independence without sacrificing your design.
To help fight these situations, take a look at what you can do to minimize the amount of movement you must make around your kitchen. Group things together that work well together and that will help make cooking in the kitchen more relaxing. Having a great design and space plan to start with is one of the best ways to have a stress-free remodel. Click here to learn more about space planning.
#3 Be Flexible About Timing
Once the project gets under way, it's tempting to watch every step like a hawk, waiting to see progress. Although keeping up with the developments is important for you as a homeowner, you should try to avoid getting too strict about what needs to happen on a specific timeline. Delays happen, particularly if you're waiting on a special order that needs to be shipped in from overseas. Your contractor will work to minimize these occurrences, but they may cause periodic delays throughout the project.
The good news is that your contractor also builds in padding for each stage to account for delays like this. This means that you might finish the project on time or even a little ahead of schedule, even if there were a couple of minor obstacles along the way.
#4 Don't Stay in the Home
While it is difficult, staying somewhere else while construction is underway for your kitchen remodeling project is always the best option. This can help make the progress go much smoother and you will not need to worry about trying to live among the debris, tools and supplies that will quickly take over your kitchen and adjacent rooms.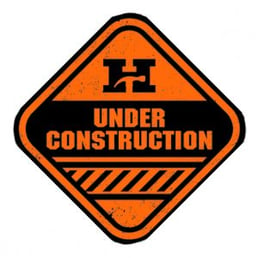 If you are not able to do this, make sure you make alternate plans for dinner. If possible, close up your kitchen during the time it is being remodeled so you can keep others in the home away from the room.
Plan ahead and develop a quick meal strategy while your kitchen remodel contractor is plugging away on the project. In the end, this can keep you stress free and safe at the same time because you won't be in danger of becoming injured from the equipment left behind by the remodel crew.
#5 Rely on Your Contractor!
One mistake many make when they are going through a remodel is the desire to purchase their own supplies. Many homeowners believe that they will actually be able to find a better deal on supplies when they purchase them on their own.
However, there are some things to consider. For starters, your contractor will actually have connections that you will not have access to. This could allow your contractor to find better deals on the same products you are finding on your own.
In addition to this, if you make purchases and then find something is damaged or missing, you will then need to make the journey to the store to replace the item. Many homeowners do not have the ability to do this right away, so this could cause delays. However, your contractor will be able to replace items much faster than you, and will do so when they purchase the products for you.
Naturally, choosing the specific items you wish to use in your kitchen is something you will need to do. However, instead of purchasing it for yourself, instruct your contractor regarding the specific items you want to be used in your kitchen. Design/Build Kitchen Remodeling is a good approach to home remodeling; you work closely with the Contractors' Design Team to select all of the materials before the construction of the project begins.
#6 Stay in Regular Contact
Going through a home remodeling project has a way of showing you what kind of manager you are. Perhaps you're the kind of person who hires an expert they can trust and then lets them take the reins throughout the project. In this case, you'll need to remind yourself to check in with your contractor on a regular basis. This helps you to ensure that you get what you want and that you know how things are going.
If you're the kind of person who prefers to be in the middle of the action, you may need to remind yourself to step back and take breaks. You've hired a great team with years of experience and who will work with you every step of the way to ensure a great result. Feel free to ask questions, but also know that it's all right to relax.
Finally, make sure you choose a team that will keep you on schedule and complete the work correctly the first time. To learn more about how we make home remodeling an enjoyable process, contact us today.
Kitchen Remodeling, Project Planning