One of the most reliable tests in gauging people's interest, when it comes to measuring what is popular in home design, is their quick gut response to what they see. In todays' quickly changing world of online postings and ideas, when someone saves a remodeling photo on Houzz to an ideabook, after browsing through many photos and clicking Save, they are telling us what they like.
With that in mind, we put together Hochuli Design & Remodeling Team's; Top 5 most popular photos that were added to ideabooks in 2014. The spaces span all syles and rooms: kitchens - bathrooms - wine cellar - foyer entry, from Tuscan to Modern to Classic and Timeless. Which one grabs your attention most? Are any of these saved to your ideabook?
#5: The 5th most saved remodeling photo uploaded is a wine cellar completed in Phoenix, AZ. An under-utilized storage closet was transformed in to a climate controlled wine cellar complete with wine bottle & glass storage racking, split-face stone on the walls, travertine tile flooring, and LED rope lighting for accent.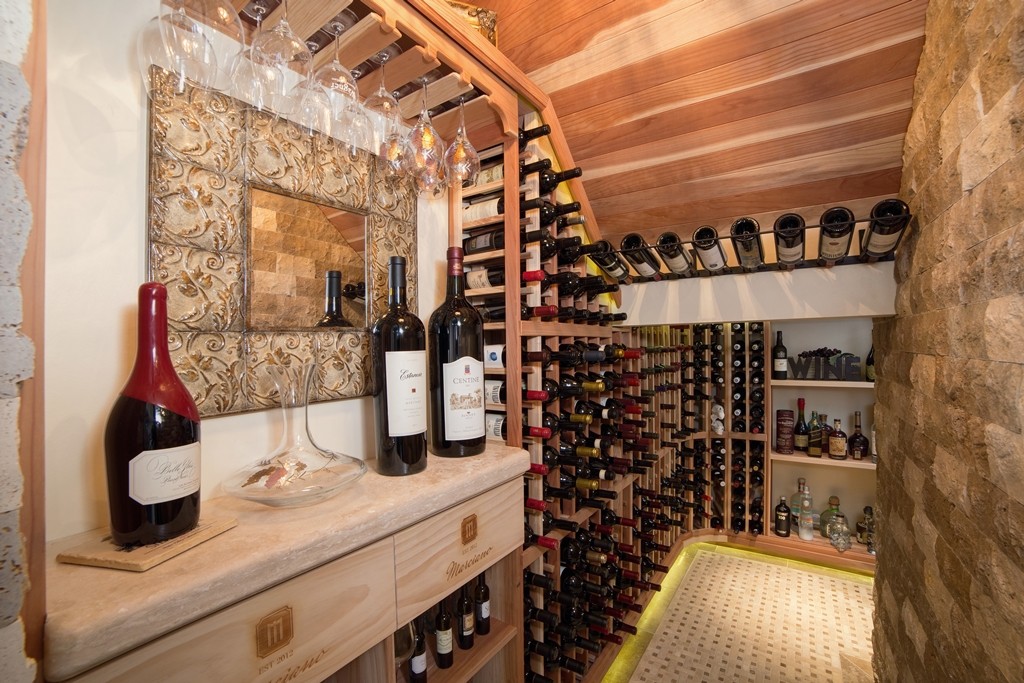 #4: The 4th most saved remodeling picture uploaded and saved to ideabooks is a nice, custom walk-in shower that includes multiple shower head locations, his & her oversized shower niches, and a wonderful Travertine tile design installed. This shower, and master bathroom remodel, was completed in Phoenix, AZ.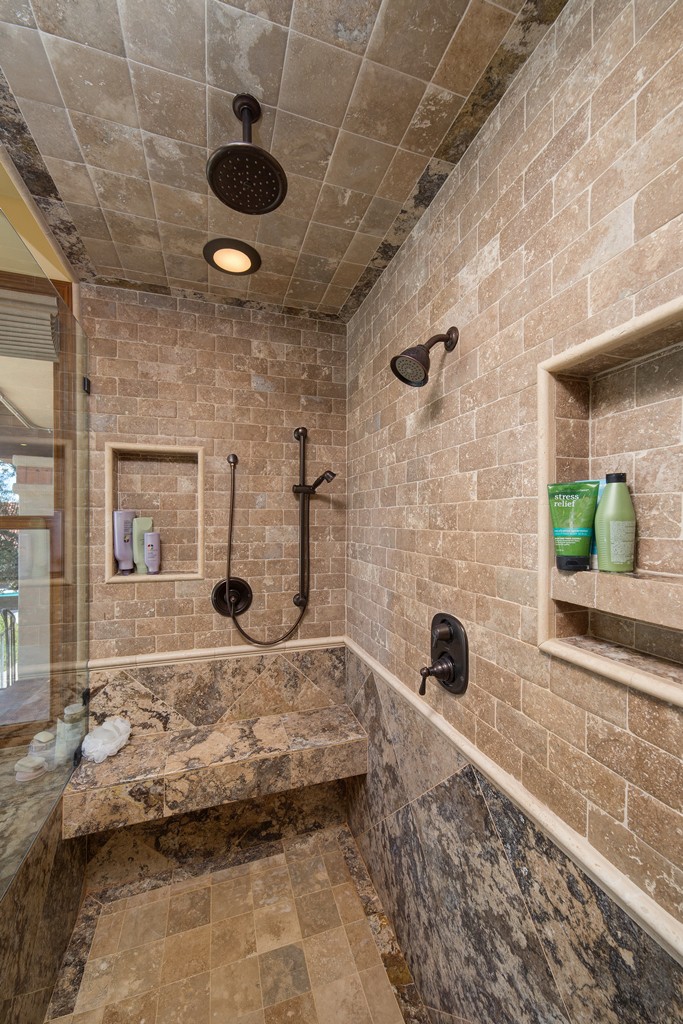 #3: The 3rd most saved Hochuli remodel picture uploaded and saved is a classic kitchen design and remodel completed in Scottsdale, AZ. Previously a small, boxed-in, kitchen from the 70's, walls were removed to create this large open concept kitchen which includes white cabinets, an elegant granite countertop, stainless steel appliances, travertine stone backsplash, and engineered hardwood flooring.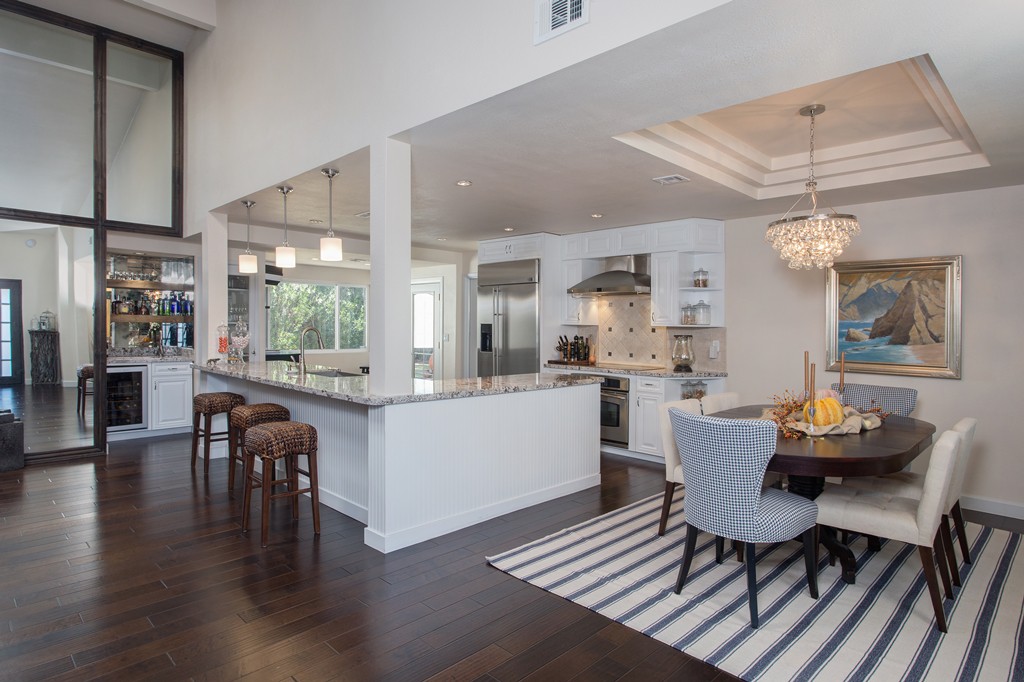 #2: The runner-up for 2014 is a one of a kind powder bathroom. This bathroom design was left to be a surprise for the homeowners; their request was, "wow us with your talent." Mission accomplished, as they were completely thrilled with the completed bathroom. (which they did not peak at during construction). The bathroom is finished with white inset cabinets that include unique rope handles, quartz countertops with Kohler vessel sink and Kohler wall mount fixture, reclaimed (real) hardwood planks installed as the backsplash, a fisherman's wharf type light fixture, and of course the round port-hole type mirror with rope hanger. This bathroom has been nicknamed "The Boardwalk Bathroom", which is fitting for it's location on the beach front in San Diego.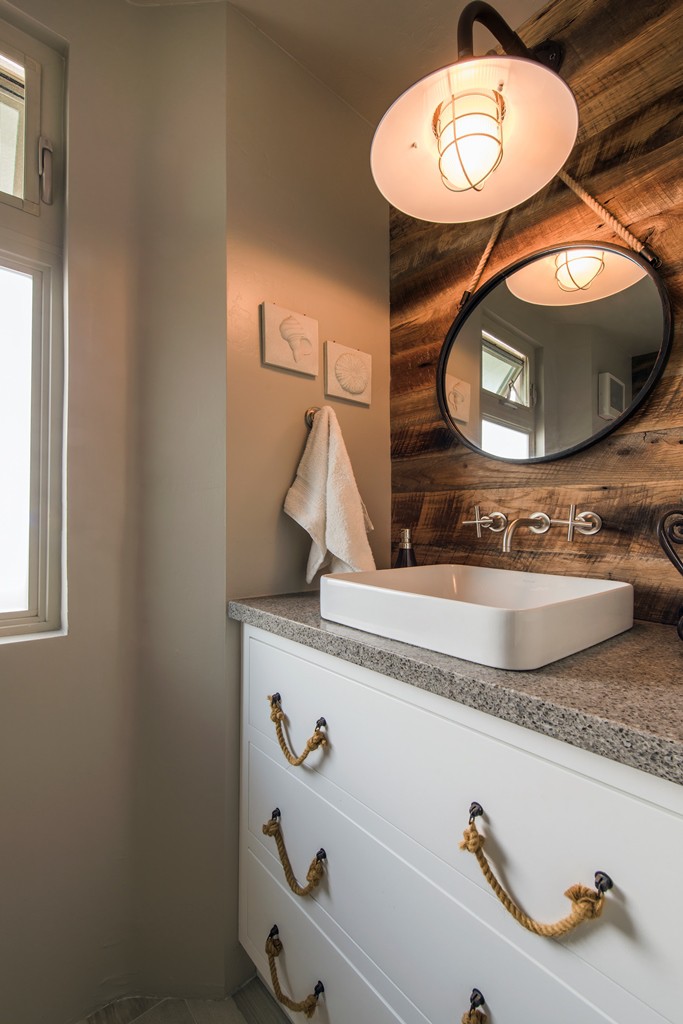 And #1: Drum roll please....... The most saved Hochuli Design & Remodeling Team photo uploaded in 2014 is a Best of Houzz Award winner for Design with over 4000 saves to ideabooks. The completed Phoenix, AZ project features custom iron stair railings, solid slab travertine stair treads with split-face travertine on the stair risers, custom iron door and window to the new wine cellar room, and new LED walk-way lighting. This project was selected, and included in a an article featuring "Key Measurements for a Heavenly Stairway"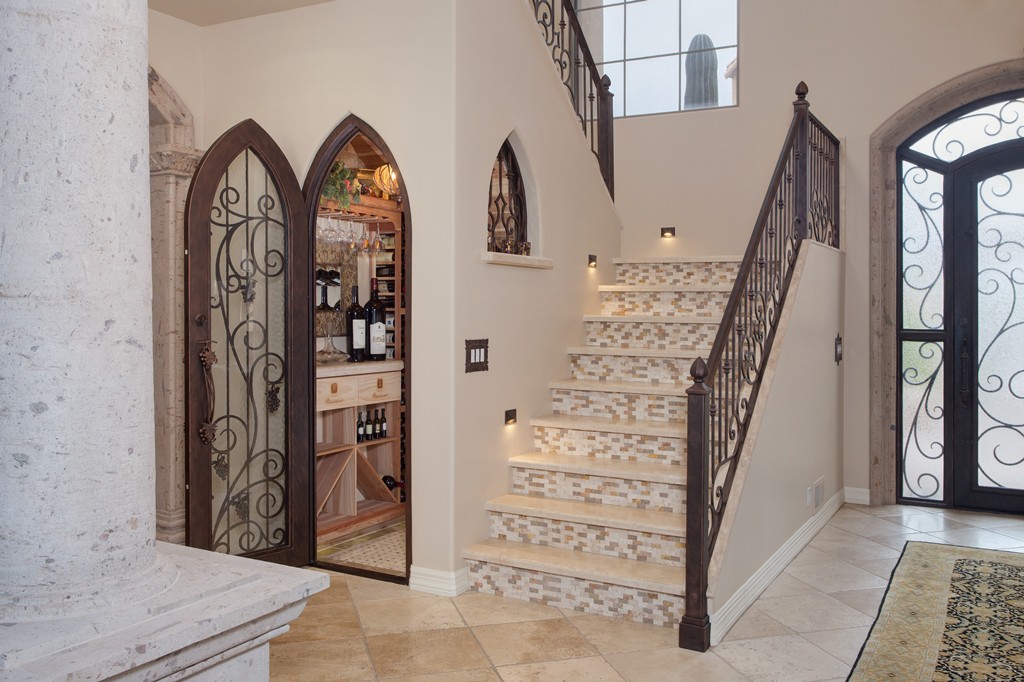 Connect with us on Facebook, Twitter, and Houzz for more home and decorating tips, and to add photos to your ideabooks.
Contact us today to discuss your project
Check out our website for more information about how we make remodeling an enjoyable experience, and start daydreaming in our Galleries with pictures of Kitchens, Bathrooms, Room Additions, and Other Projects.
Read more