No matter how much your house seemed like the perfect home for you when you first bought it, chances are that you'll realize at some point that it doesn't have the room you need. In order to live happily and comfortably on an ongoing basis in your home, adding an addition to your Scottsdale home is an option that you might consider seriously.
Home Addition Cost Estimates in Scottsdale, AZ
Choosing a home addition is typically a larger investment and more complex option than other home improvement projects. For this reason, as part of your research and the decision-making process, an invaluable step is gathering information regarding the value and cost of a room addition in Scottsdale.
Things to Consider When Planning for a Home Addition | Smart Renovation
Start by researching the average cost of a home addition that is similar in nature to the one that you are considering. Some of the factors that could influence its cost includes the type of space, size of the project, quality of the materials used, and the addition's scope.
Midrange vs. Upscale Home Additions
One of the most frequent references that you'll run into during your research into the cost of a home addition are those that are midrange home additions and those that are upscale home additions. An important component that differentiates the two terms involves the total square footage of the additional space.
An upscale home addition is larger than the generous sizing of a midscale home addition. Another consideration that can affect the cost is the finishes and materials that are used during the process.
According to the 2022 Cost vs. Value Report released by Remodeling, finishes, features, and materials that are higher-end can add up. It's not unusual to have a price difference of between 40 and 50 percent when midscale and upscale home additions in Scottsdale are compared.
Master Suite Addition Costs in Scottsdale
A midscale master suite addition to your home in Scottsdale can cost between $175,000 and $250,000 on average. You can expect a return on investment (ROI) of about 57 percent for this type of investment.
To break this project down more specifically, a midrange addition of a master suite measures 24 feet by 16 feet. Some features that you can expect to get at this price point include tile for the bathroom and carpet for the bedroom, a countertop that is made of a solid surface and a walk-in dressing area or closet. Your bathroom will include a freestanding soaker tub, a double-bowl vanity, and a separate shower made of ceramic tiles.
If you want to create an upscale master suite, expect your costs to increase to between $300,000 and $400,000 (or more). This is the main floor addition and is designed to offer you lots of room in which to rest and relax.
An example of an upscale master suite addition includes lots of space for a larger bed as well as a sitting room that has built-in bookcases. French doors that lead to a walk-in closet spacious enough for two and a bathroom that has high-end materials and components like a double sink and a stone-walled dual shower are also part of this upscale addition.
Bathroom Addition Costs in Scottsdale
A bathroom addition is a common way for Scottsdale homeowners to add more room to their current home. For a midrange bathroom addition, you should budget between $150,000 and $200,000. At that price point, expect standard features like a low-profile toilet, spotlighting, a linen closet, and a fiberglass bathtub and shower.
The cost of an upscale bathroom addition in Scottsdale starts at $200,000 and goes up from there. Much of this cost depends on the upgrades you choose.
Within a 10-foot by 10-foot space, you'll have sufficient room for both a freestanding tub and an enclosed shower, and your gain more privacy by separating the toilet from the rest of the bathroom. Double sinks make it more efficient for two people to get ready at the same time.
Comparing the Costs of Room Additions to Other Home Improvement Projects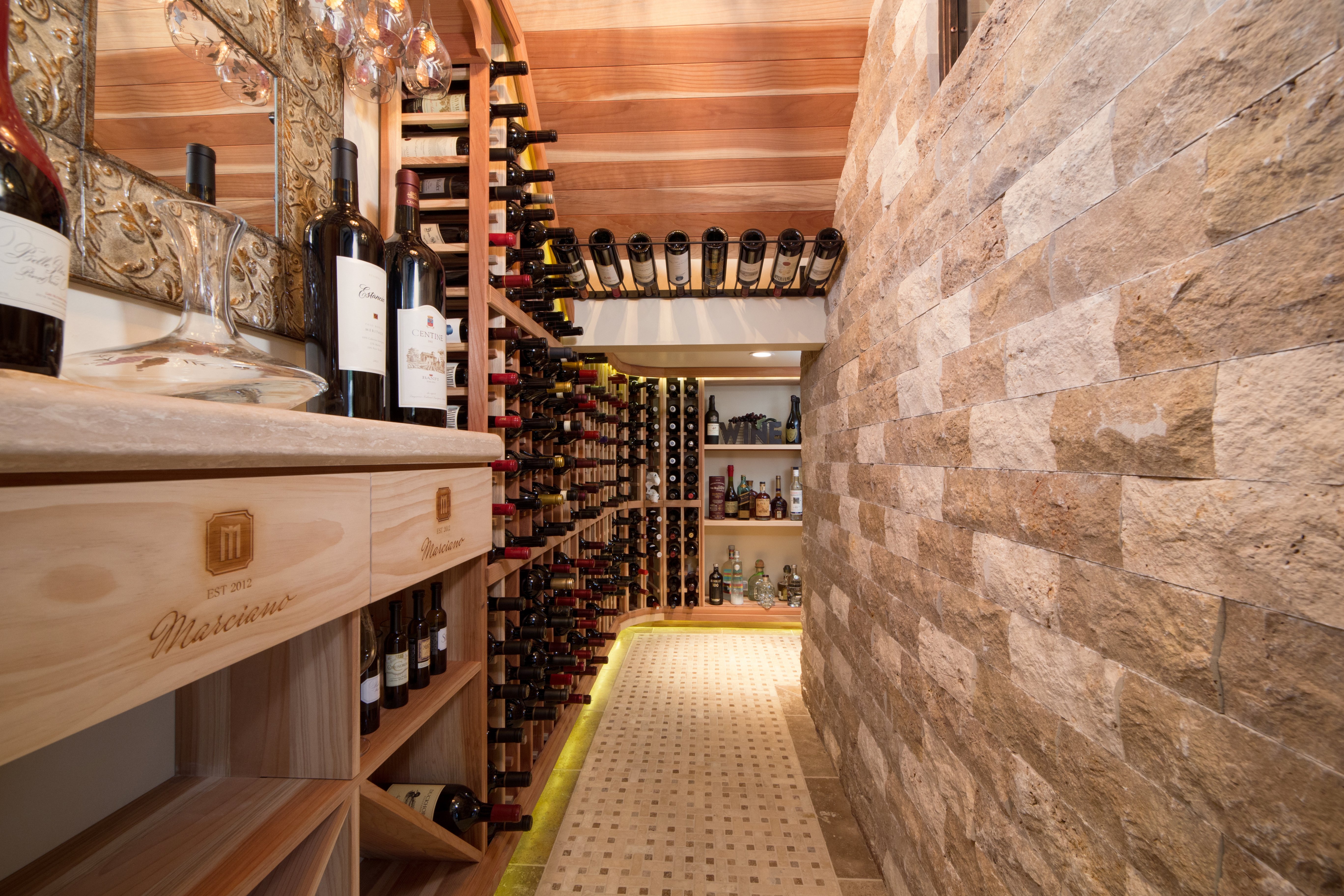 In general, a room addition adds an additional $20,000 to $30,000 to the project when compared to a simple remodel. The biggest reason for this extra cost is that an addition creates a completely new living space from the ground up - which involves excavation and foundation work - while a remodeling project works within the existing space.
Another thing to consider is that you'll need more materials to complete a room addition compared to a remodeling project. Some areas where these materials can be more include the flooring and both the interior and exterior walls.
What's the ROI on a Home Addition in Scottsdale?
There is no hard and fast rule regarding the ROI level you'll experience if you decide on a home addition for your Scottsdale house. In general terms, though, an ROI between 50 percent and 70 percent is typical for this type of project. For comparison, a deck typically offers an ROI of about 80 percent.
There are many good reasons why it makes sense to invest in a home addition instead of moving to a new home.
As design-build remodelers in the Scottsdale area, Hochuli Design & Remodeling Team has 20 years of experience assisting homeowners like you. Learn more by contacting us today.
Home Additions