The holidays are one of the most enjoyable times of the year. This is the season when friends and family gather together to share time, meals and relaxation. If you have many people planning to attend, creating cozy guest bedrooms should be at the top of your fall to-do list. These tips will help you identify possible concerns with your guest bedroom and find the best ways to ensure your visitors have a wonderful time.
1. Improve the Flow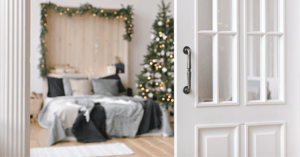 Guest bedrooms tend to be one of the last places homeowners look for ways to solve problems. In too many cases, this room ends up as the catch-all for design flaws with the rest of the home. When you have holiday guests coming in a few weeks, you might think about the way that they will use the room. Ask yourself these questions:
Where will guests put their belongings?
How easily can they get in and out of the room with heavy luggage?
Is there a space for relaxation that isn't the bed?
Many issues are easy to address simply by relocating furniture or buying new ones. The perk of interior design services is that you will know your guests will have all the room they need.
2. Upgrade the Furnishings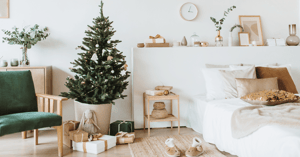 Upgrading the furnishings is one of the easiest ways to shave years off the guest bedroom's appearance. If you frequently visit friends and family, you can tell who invests in the space. It's too easy for people to conclude that the guest bedroom should have whatever furniture used to be in the master bedroom. The problem with handing down furnishings like this is that they usually do not fit in the room very well. After many years, the mattress is no longer in good condition and the furniture is sadly outdated. Instead, you could give it a fresh face and a new layout. If you're trying to work within a confined space, the minimalist trend in room design could solve it in an instant.
3. Add Storage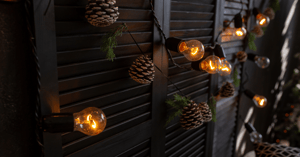 Most rooms in the home could stand to add more storage, and when guests are coming, you know you will need it. If you have a habit of storing household items in your guest closet, this is a great opportunity to rethink it. When you have friends or relatives stay with you for a few weeks to enjoy the mild holiday weather, it's important to give them room to set up. No one wants to live out of a suitcase, even if the rest of the home is otherwise luxurious. Get the opinion of a professional design and remodeling team. Expert advice can help you add storage you need, without compromising the flow of the room.
4. Consider Bathroom Access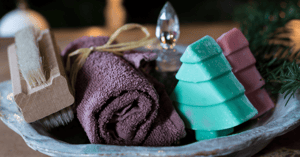 Before you greet the first Christmas guest, it's time to think about how they will attend to their hygiene routines. Decades ago, having a bathroom attached to a guest room seemed quite ostentatious. Once people got used to ensuite bathrooms, there was no going back. The most obvious solution would be to remodel, providing your guests a complete space to relax and refresh. If you do not have the time or space, you may want to consider how your guests will use the bathrooms in your home. Giving them a nearby bathroom for their exclusive use is an excellent compromise. Otherwise, you should contemplate adding an organizer to the room so they have a secure place for their personal toiletries.
5. Tailor the Temperature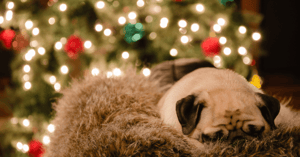 Everyone feels temperature a little differently, which means that your guests' comfort needs might be unique from your preferences. If you love to crank up the heat to beat the chilly winter nights, your guests may feel too warm. Similarly, if you enjoy this break from the hot days, your visitors might feel freezing at night. To address this difference, you can go as far as installing a zoned heating and cooling system. This type of HVAC system allows you to set unique temperatures for specific zones. It's ideal for larger homes or those with unique conditioning needs, like a wine cellar. You can also keep it simple by providing various bedding options, some for those who love the heat and some for guests who want to sleep cooler.
6. Make Decorating an Easy Task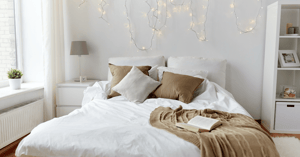 One of the best parts of the holiday season is the wonderful décor. You deserve to make it easy for you and your guests. If the guest bedroom is majorly overdue for a design remake, consider decoration as part of the layout. You might add hooks on the walls and ceiling that simplify the process of hanging garlands or seasonal plants. Focusing on the walls helps to keep the décor off the tables and the floor. The result is a neat space that is easy to clean while showcasing the delightful colors of the season.
7. Consider Private Entry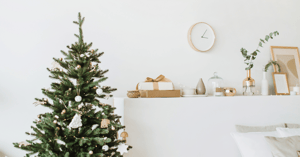 The goal of any holiday host should be to balance time to gather with the need for personal privacy. Guests often want a little extra space, but they dislike inconveniencing their hosts. If your holiday season doesn't involve a lot of time spent at home, you might put everyone at greater ease by installing a private entry into the guest suite. When guests have a private way in and out, they can feel free to take a drive or enjoy lunch while you are busy working or shopping. A private entry is also great for a late-night return home or a quick run to the car early in the morning.
8. Schedule a Room Addition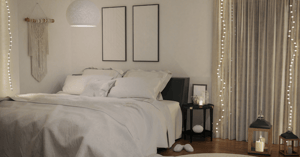 Considering all these possible ways to redesign your guest room may wish you had more than one, or long for a larger one. More space for overnight visitors is one of the 6 benefits of a room addition. Instead of trying to fit several guests into a home that was only meant for three or four people, you can build all the space you need. Some homeowners decide to add onto the main floor of their home, in a location that gives guests optimal privacy and comfort. Others might choose a second-story addition for a master bedroom, leaving space on the main floor to convert to an ideal guest suite. Just keep in mind that it is a longer project, so you'll want to start with these room addition contractor tips.
Getting ready for holiday guests is fun and easy when you follow these tips. Contact us to find out more about our expert design and remodeling services.
Interior Design