Thinking about remodeling your kitchen? A lot of work goes into home remodeling, and a contractor may be of benefit to you. Kitchen remodeling contractors are pros at what they do - creating a kitchen space that's comfortable and fits your lifestyle. But more than that, they can make your kitchen remodeling a positive and successful experience. In case you're not convinced, here's a few more reasons to hire a contractor for your kitchen remodeling needs.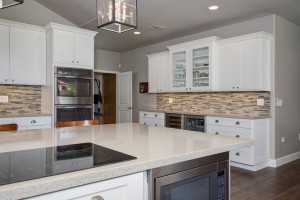 1. They are Design-minded
Kitchen remodeling contractors design spaces for a living, and have a keen sense of how space can be utilized. Especially if you don't have a 100 percent clear picture in your head of what you want your kitchen to look like, a contractor can help get you there.
2. They Can Save You Money
Yes, it costs money to hire a contractor in the first place. Ultimately, however, a contractor can find the most cost-effective ways to remodel your home. Instead of doing the research yourself or spending way more than you need to, let a contractor find a remodeling plan that will work with your budget.
3. They Know What Details to Look For
Space planning & designing a room isn't just about making things look good. There are a lot of logistics that go into it as well. Lighting, electrical, venting - these are all things that should be considered when modeling a home. These small details might slip your mind when focused on the design aspect of the room.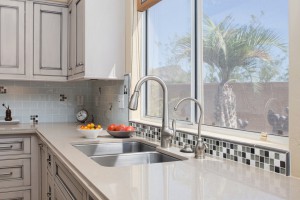 4. They Make the Process Easier
A kitchen remodeling contractor can take the burden off of you during the remodeling process. Instead of worrying about the planning and small details, you can focus on creating the home you really want.
Overall, hiring a remodeling contractor helps smooth out the process of remodeling kitchens or other areas. Contact us today to find out more about how a contractor can help you in your journey to update and remodel your home.
See our design/build kitchen remodel gallery for inspiring ideas for your project.

Kitchen Remodeling, Interior Design, Design-Build Remodeling