Kitchen remodeling projects may be one of the most expensive upgrades you can make for the home. Considering the return on investment you'll get is an important part of the planning process. Here are a few ways you can look at ROI for kitchen renovations in Tempe, with additional factors to help you determine how your project fits.
What's the ROI for an Upscale Kitchen Remodel?
Most kitchen remodeling projects are likely to net a return on investment around 60-73 percent, according to the Remodeling 2019 Cost vs. Value Report (www.costvsvalue.com) © 2019 Hanley Wood Media Inc. Expanded descriptions with regional or national data are available for a free download at www.costvsvalue.com.
An upscale kitchen remodel based on data from Phoenix, AZ is 60.5 percent. It includes a mean job cost of about $129,000 and a corresponding increase of nearly $78,000 in resale value. This is almost one full percentage point higher than the regional and national average of 59.7 percent. As with most projects, your project's total cost and ROI depends on multiple factors. These include:
Location
Age and condition of the home
Kitchen size
Final design and material selections
The difference in ROI for an upscale kitchen renovation compared to smaller remodeling projects sits mostly in the choice of materials. Components that cost the most generally tend to have a lower corresponding increase in resale value. It's important to remember that these percentages only represent cost recouped compared to the amount invested. Dollar for dollar, high-end renovations usually increase resale value more than cheaper alternatives.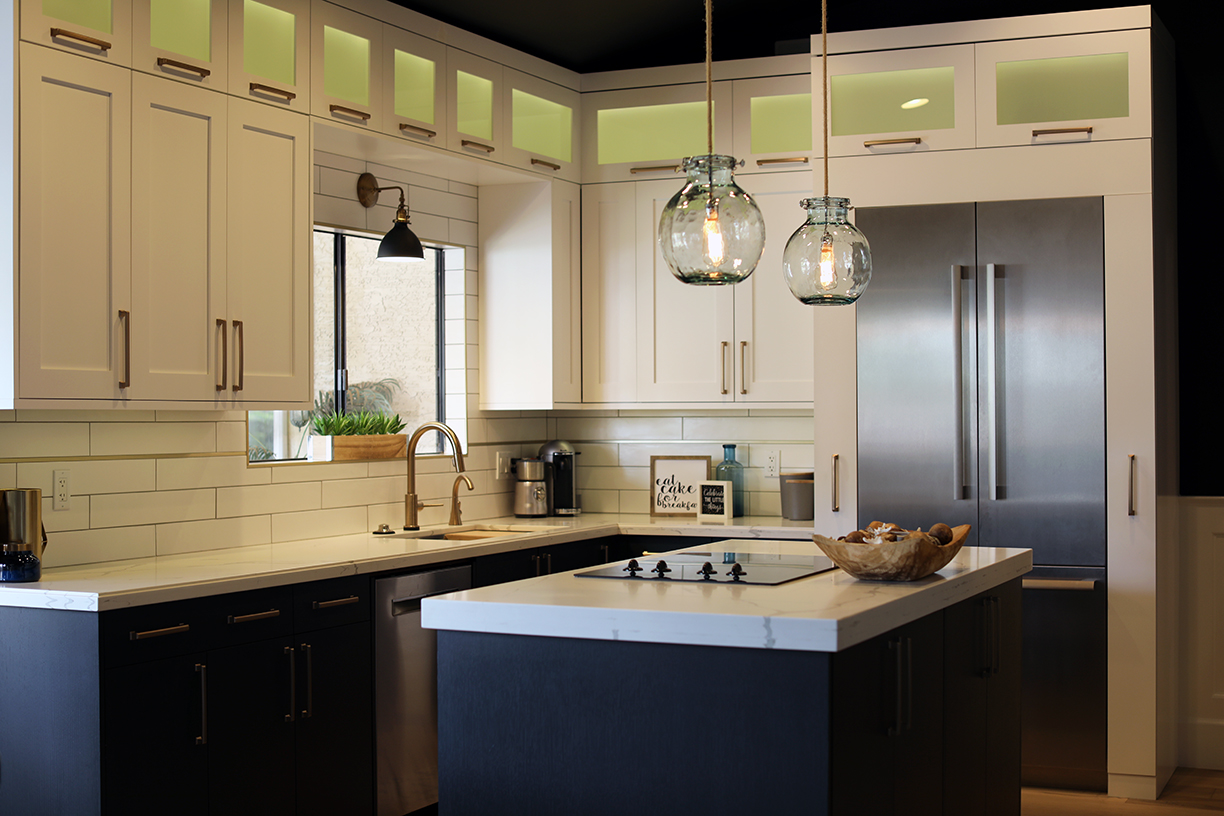 What's Involved in an Upscale Kitchen Remodel?
There are several elements that distinguish an upscale kitchen remodel from a midrange one. Even a kitchen of the same size and general layout can dramatically change the view with a few changes, particularly for materials. This project involves a standard 200-square foot kitchen. High-end custom cabinetry comes in white with features like soft close doors and sliding shelves. Instead of laminate countertops, you get 30 linear feet of stone like granite or quartz. Tile backsplash in glass or ceramic creates a cohesive design.
Appliances include many built-in options for a seamless flow that minimizes bending. Installation of a wall oven, built-in microwave and refrigerator provides clean lines and expands open floor space. Specialized features, such as a deep sink and designer faucets, create a modern appearance. Wood-look flooring in tile or other materials offers a durable surface that is easy to maintain.
Which Aspects of Kitchen Remodeling Affect ROI the Most?
The 60.5 percent ROI you get from the data included in the Cost vs. Value Report comes from the average based on several projects in the Phoenix area. Your ROI may vary significantly based on several different factors. The most common ones relate to your choice of materials, unusual designs or customization, as well as local trends and preferences.
Material Choices
Besides the size of the kitchen, the materials you choose for countertops, cabinets, walls and flooring can affect what you pay. In turn, this may change your ROI. For example, the difference between an inexpensive quartz or granite and the best-quality Calacatta marble countertops can be more than $100 per square foot. Exotic hardwood can cost much more than maple or oak planks and takes more time to source. High-end appliances may lower ROI, even if they are relatively new. This is because buyers often replace kitchen appliances whether the existing homeowner has used them or not.
Unusual Designs and Customization
Every kitchen remodel is customized to some degree. You'll choose elements like a specific color for the cabinetry or backsplash. When these choices have broad appeal to buyers, the ROI may remain the same or even increase. Other custom selections may make the kitchen harder to sell. For example, the latest trend may be to wrap cabinetry in unusual materials like leather. If this makes the kitchen more difficult to keep clean or maintain, or requires replacement on a shorter interval, you'll probably have a lower ROI.
Local Trends and Expectations
Updating your kitchen is a necessity to preserve the home's resale value. The best ways to do it can vary dramatically based on your neighborhood and the current conditions of your resale market. For example, a $150,000 kitchen renovation may have a much lower ROI in areas where homes are selling for $300,000 or less. By comparison, the same investment into a home worth $1 million or more may be a little on the short side in terms of competition. Maximizing your ROI on this project involves careful analysis of what buyers expect for your neighborhood and striking the right balance of luxury and value.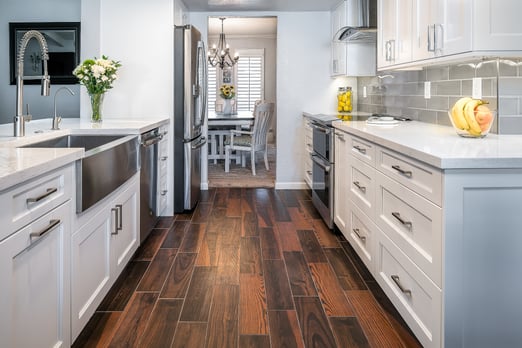 Why Is a Kitchen Remodel Important for Resale Value?
Conceiving of kitchen renovations exclusively in terms of ROI may make them sound like a bad deal. This kind of thinking can be problematic for kitchens and bathrooms, which are the first place buyers look and need updating at least every 10-15 years. Kitchen renovations are almost always a good idea, especially if you have an experienced remodeling team that knows how to carry out a quality design.
When you think about the Cost vs. Value Report's ROI of 60.5 percent on a kitchen remodel, it is usually best to consider the ROI of your alternatives. Leaving your kitchen as it is, particularly if you think of selling within the next few years, may make your home lose value. After all, the best, most expensive kitchen renovation from 20 years ago will still look and function like a 20-year-old kitchen.
Remodeling your kitchen gives you the benefit of a custom design that centers your personal style and cooking habits. Although use value is a vital part of the design process, ROI plays a large role as well. To discover how an experienced remodeling team can help you get the best ROI from your kitchen renovation project, contact us to learn more.