In Phoenix, we've been seeing some eye-catching home remodeling trends that are very exciting. People are making the most of their space with additions, home renovations, and luxury upgrades and the market is noticing. Not only do these changes greatly improve your own satisfaction and enjoyment of your home, but they also offer a great resale value to future buyers when you are ready to sell. Customizations that are unique to your needs can also give you the freedom to express your personality while updates and modernizations keep your home current and lively.
Upgrades That Add Value to Your Home
Whether you're looking to make your home a little cozier or you're ready to put it up for sale, here is our list of upgrades that add value to your home wherever your homeownership path may lead.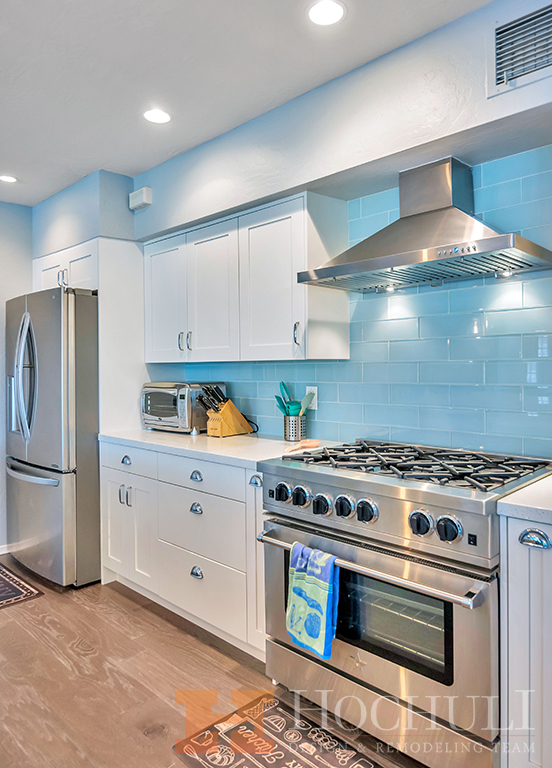 Kitchen Remodel
The kitchen is one of the most popular places in the house to start when you're ready to invest in major home improvements. Since it is the heart of the home, most homeowners want to remodel their kitchens to be both fun and functional. Upgrading laminate countertops to materials like quartz or marble is a guaranteed way to elevate the look and feel of the room, installing new floors and detailing your cabinetry with fresh hardware provides an intentional finishing touch. A multifunctional island is highly recommended as it can be a beautiful addition to the space while also increasing storage, surface space, and seating areas.
Homeowners are also leaning towards energy efficiency, such as using LED light bulbs in recessed lighting fixtures and installing Energy Star appliances that are eco-friendly. According to Houzz, 92% of homeowners are incorporating various sustainable features when remodeling their kitchen in 2023. Not only is it a great way to feel good about the investments you're making, but when it comes time to sell, buyers are very interested in what the kitchen has to offer and are also willing to pay more for high-end finishes, smart home technology and energy-efficient appliances.
Bump Outs
When remodeling, an amazing way to maximize your living space is by adding a bump out. Without needing to make an entire room addition, protrusions can be added to the structure to make extra space for things like laundry rooms, butler's pantries, and luxurious primary suite bathrooms. These can be either bump out as small as a few feet or as large as a single room. Focusing on remodeling projects that increase the overall square footage of the house is a great option for anyone who wants to add space, and the most value, to their home.
Bathroom Remodel or Bathroom Addition
Treat yourself to a spa day, every day. If you really want to up the luxury in your own home, consider a bathroom remodel so you can begin and end your day with serenity. This remodeling project will also be an investment in yourself, especially if your bathroom feels outdated and drab.
Don't overlook the small details, such as replacing lighting fixtures and updating pulls and knobs, which can bring a beautiful glow and warmth to the room. Larger changes that are more customized to your preferences, like reimagining the layout or remodeling to add extra space, can increase the flow and functionality. The focal point of any bathroom is the shower and/or tub, and replacing a master bathroom tub with a large walk-in shower offers the highest ROI if you decide to sell in the future.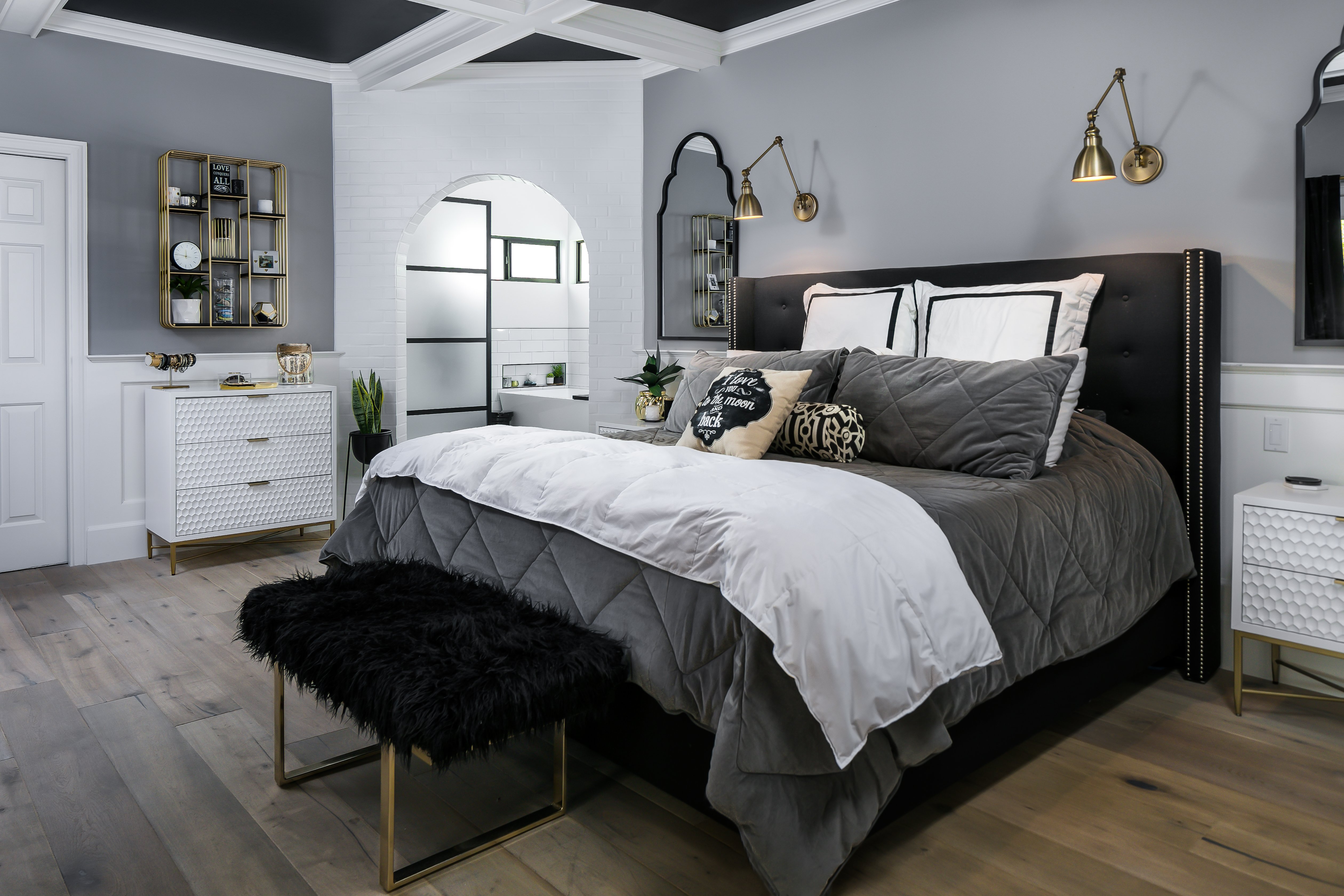 Primary or Master Suite Addition
A master bedroom renovation is one of the most common upgrades that homeowners request and it's no wonder why. We've seen so many homes with primary suites that could use more than a fresh coat of paint, and we have plenty of ideas. In-floor radiant heating is a winter-time essential in Phoenix, and it makes getting out of bed in the morning so much easier. We also love the addition of a master bedroom fireplace with a sitting area as it truly adds magic to the most relaxing room in the house.
A spacious walk-in closet is a must-have in any modern home and keeping that small, cramped closet is a big turn-off for potential buyers. Adding an elegant walk-in closet space with ample shelving, a dressing table or vanity, and gorgeous ambient light fixtures will make sure that you are getting ready in style each and every day.
Flex Rooms
If you feel like you have limited space in your home but really want to boost home value, think about adding a flex room to increase the use of your layout. The great thing about this multi-functional room is you can have one room that does double the work. Perhaps you'd love a home office but you also need a guest room for when the family is in town. Adding hide-away beds that pull out only when you need them is an extraordinary way to use an ordinary area.
Love Your Family Room
An open-concept floorplan is an exciting way to play with personality in the primary living room and it allows for natural light to flow throughout the home. When you imagine your grand entrance, what do you see? Do you want warm hardwood floors or perhaps luxury vinyl plank (LVP) floors instead? Think about adding some drama with a gorgeous archway that welcomes you into the room. Furthermore, statement ceilings are another way to amp up the customization. Whether you choose a classic coffered ceiling, a spacious vaulted ceiling, or a welcoming and warm exposed beam ceiling, you can amplify your aesthetic while adding value to the entire house.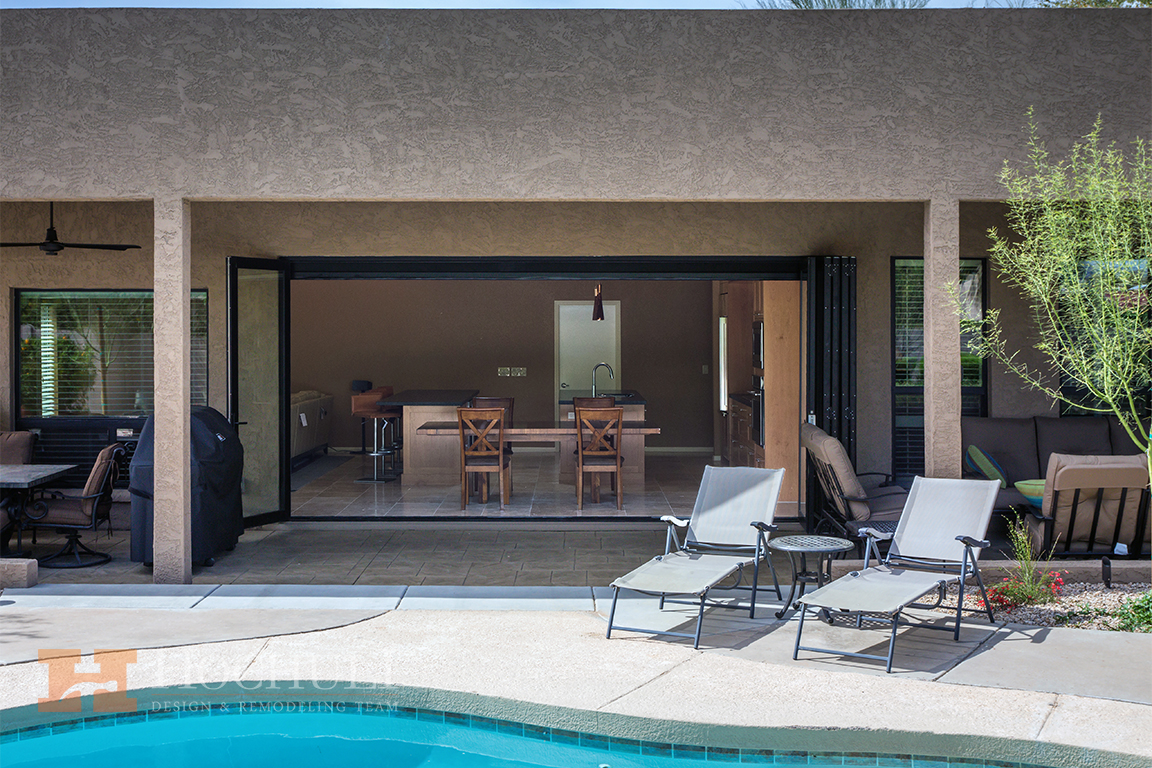 The Great Outdoors
There are two ways you can improve the value of your home. The first is by creating curb appeal at the front of your house. This can include landscaping, cleaning up the home's exterior, adding a new garage door, switching out your house numbers or even new windows and a beautiful front door.
And for your backyard, do you have dreams of adding a pool or patio? In Arizona, we understand. Outdoor living spaces are one of the most popular features that Pheonix homes have to offer, and we get excited just thinking about the possibilities. By adding an in-ground swimming pool and hot tub, an outdoor kitchen with a full wet bar, or a lounging patio with a fire pit to your backyard, you can create an outdoor oasis that's inviting and fun. Not only will your home be the new neighborhood hangout, but you'll also receive an incredible ROI for this home improvement.
Home upgrades are full of imagination and possibilities, and your options are nearly endless. If you're ready to invest in your home, whether it's for you and your family or you're getting ready to put the house on the market in Phoenix, Hochuli Design & Remodeling has been creating custom solutions for more than 20 years. If you'd like to discuss the best upgrade for your home, we'd be happy to help. Contact our team today!
Project Planning, Design-Build Remodeling