For many families, the kitchen is the heart of the home. For this reason, the number one complaint homeowners have often pertains to their kitchen. Whether it be because their kitchen is outdated, disorganized, or it has a layout that reduces its functionality; homeowners often consider kitchen remodeling to be their number one home renovation priority. Yet, once they have decided to have a kitchen remodel done, the amount of decisions that must be made, and the sheer number of options available, can seem overwhelming. To help you get started in the decision-making process, here are a few things to consider when having your kitchen remodeled.
Functionality and Flow
When considering space planning & design for your kitchen, you will want to think about how you and your family typically use the space. While there are traditional layouts that have been used in the designing of kitchens, a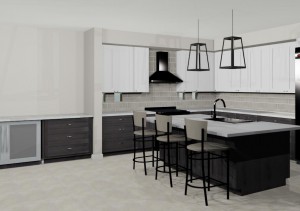 kitchen remodel is your opportunity to make this room work for you and your family. You should then take some time to consider how you cook and how you use the room when redesigning the space, as this may help you to decide where you want certain features and appliances to go. Furthermore, how you use the space will help you to determine the layout. For instance, if cooking, and hanging out in the kitchen, is a family affair in your home, you may want to consider extra counter space and seating. The addition of an island could work well in this instance; as it would provide more space for people to work simultaneously, and it would provide seating for your family as well as any guests who may be hanging out in your kitchen.
Cabinets and Countertops
As with layout options, you will want to choose cabinet designs that suit your individual needs. Consider the type, and amount, of cookware, serving ware, dishes, and appliances you have, and what items you get to most frequently, as this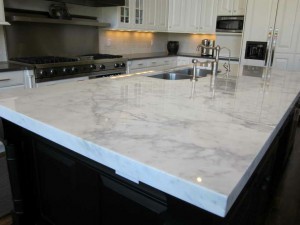 can help you to determine how to design your cabinet layout. For instance, homeowners who bake frequently may choose to have a special cabinet made, to include a lifting mechanism, to store their large mixer so that it is always easy to get to.
Once you have decided the layout of your kitchen and cabinets, you will want to choose the color and style for your cabinets and countertops. Oftentimes, homeowners will have a color and design in mind for their cabinets or countertops to begin with. However, in order to maintain a balance in your kitchen, you will want to consider light counters to contrast dark cabinets and vise-versa. This will prevent your kitchen from seeming monotone, or worse, too dark.
Appliances
Perhaps the most important decision that must be made when redesigning a kitchen is to choose the appliances you want. It is important to choose appliances as soon as possible, as the appliances chosen can affect the overall layout of your kitchen. Ultimately, you will have to decide which appliances work best for you and your family; however, you will want to consider the style of your new kitchen when choosing new appliances in order to ensure that they blend in with your kitchens style and design.
Don't Go it Alone
Perhaps the most important thing to consider when deciding to remodel your kitchen is who you are going to hire to do the remodel. While a design and remodel team can help to transform the look of your home, choosing the wrong team can cause you stress and anxiety. You will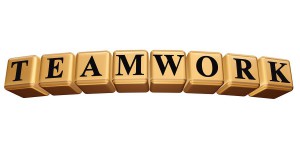 want to take the time to research home remodeling contractors in order to ensure that you choose a reputable one with a history of high-quality work. The right team can make your remodel go smoothly, ensuring that you get the dream kitchen you've always wanted. Furthermore, a good design team can help you in making many of the difficult decisions involved in the home remodel process. Working closely with a Professional Design/Build Kitchen Remodel Contractor and their team will help ensure your kitchen is designed and built to withstand years of use and abuse. Get some inspiration in our gallery of completed kitchen projects, and take a look at our other resources page to find out more about things you should consider during a kitchen remodel, as well as to learn why you should entrust us with your upcoming home renovation projects.
Kitchen Remodeling, Project Planning