As I jump up on my soapbox, I will mention that there are so many great home remodeling contractors licensed in the Phoenix valley; and we all do business just a little bit differently. For just a moment, though, I'd like to pose the statement that some General Contractors are doing their clients a disservice by pretending to be efficient with design and space planning.
A good percentage of the homeowners that decide to work with us, do so because they recognize the value in having an educated and certified interior designer making materials, fixtures, space planning, and layout suggestions to them for their project. They've got a good idea of what they want, but just don't know how to pull-it-all-together, and are afraid of making a mistake that they'll regret later. (Subsequently adding extra costs to the home remodel because they have to re-do it sooner than they'd like)
I'll share a brief story with you: Last week Lorrie was out visiting suppliers in search of the perfect tile materials and cabinet style for an upcoming Phoenix kitchen remodel project we're planning. While at one of our tile suppliers, she encountered a home remodel contractor working with his clients; selecting tile materials for a bathroom remodel. My key take-away from the experience that Lorrie shared with me was this: The bathroom remodeling contractor was guiding his clients to use materials that are likely to be outdated immediately upon installation. Can you imagine finishing with your bathroom remodel project, (which you've invested $10k, $20k, $40k or even $100k in) then a year or 2 later, thinking you have to do it all over again?
At what cost, and inconvenience? I can't say that she knew who the contractor was, and I'm sure his remodeling company has done it's fair share of home remodeling projects, and has plenty of experience. But that's just it, it's not necessarily about the work experience of the Contracting team. It's about the value a specialist brings to the home remodel project.
An interior designer (not decorator) is a specialist in home remodeling design and space planning; no different than an architect, electrician, plumber, or other specialty tradesman(woman):
Electrician Sub-Contractor: That's his/her specialty, all-day & every-day. Not only is this a specific license in the state of Arizona, it's a specialty. The electrical subcontractor is up-to-date on local & national electrical codes. Do you really want to risk your home burning down because you decided to use a contractor that is a 'jack-of-all-trades'...... vs. a specialists in their field?
Plumbing Sub-Contractor: See above, but replace electrical with plumbing..... 🙂
Architect: I'm sure you can guess my feelings about dealing with a certified architect for a home addition project. Why wouldn't you want to work with someone that's up to date with the engineering requirements and building codes for your greatest expense/asset, your home?
An Interior Designer is no different than many other specialty contractors; in the fact the designer is a specialist in their field. What does a design specialist do to stay current in their field? Here are a few examples of what sets an interior designer apart from the contractor/pseudo-designer: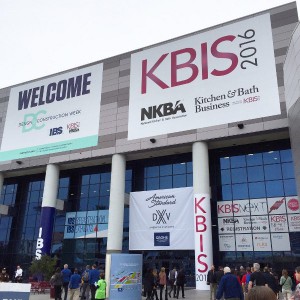 Continued Education: Just because a designer completes a degree, doesn't mean they stop there. So many interior designers continue on with education courses through the local university or community colleges. The course could be tailored specifically to lighting, or advanced space planning, or building codes, or any number of other areas of interior design, construction project management, or business management.
Industry Certifications: National Industry Associations offer certification programs. Similar to getting a degree at a university or college, these industry certifications require studying, experience, and a final exam. Once an interior designer has the certification, it doesn't stop there, they are required to take a certain amount of CEU's (continued education units) each year to maintain the active status of the certification designation.
Attending Industry Events: KBIS (Kitchen & Bath Industry Show) is a yearly, 3-day, event which showcases the newest industry products, trends and technologies, as well as over 100 educational classes. Dwell on Design is 3-day industry event where designers can see cutting-edge products, hear from design industry leaders, and interact with thousands of experts in the field of design. There are trade events scheduled throughout the year, that provide plenty of opportunities for interior designers to continue their industry growth.

Rendering Techniques: Interior Designers have the ability to give you a glimpse of what your completed home remodel will look like through the use of hand drawings/renderings, or with computer generated renderings using Chief Architect, Revit, 2020, or other CAD (computer-aided drafting) programs.
Who would you feel most comfortable working with for your home remodeling or room addition project? A Design Specialist that is up-to-date with (if not ahead of) new trends, products, and ideas; or a remodel contractor that is reactive and struggling to keep up with those new features (1-yr, 3-yrs, 10-yrs... after the fact)?
We specialize in Design/Build Home Remodeling and Room Addition projects. We believe the in-house Interior Design element of design-build creates a beautiful and lasting project for the homeowner, as well as a level of predictability that the remodel process will be enjoyable and successful for the them. For inspiring ideas for your upcoming project, take a look in our galleries of completed Kitchen Remodels, Bathroom Remodels, Room Additions, Before/After Remodeling Pictures, and More.
Interior Design, Design-Build Remodeling