One of the hottest trends in home renovations is a teen hangout room. If you have teenagers, you know how important it is for them to have a space where they genuinely feel comfortable and accepted. In the past, teens hung out at the record store or comic book shop after school, but today, it's a bit different, and we'd prefer that our kids stay near home to hang out. Having a room in your home that is dedicated to them can make all the difference.
Benefits of a Teen Hangout Room
For a teen, the biggest benefit of a teen hangout room is having a semi-private place to socialize with their friends while they do homework, play video games and watch movies. But, for parents, the benefits of creating a teen hangout room are much more profound. For starters, your home becomes the "safe place" for kids to hang out, and you get to know your kid's friends. Secondly, it gives them a comfortable spot to stay organized and learn some responsibility. It also fosters better communication. That's why so many homeowners are choosing to create teen hangout rooms these days—because this kind of space gives teens a dedicated place right at home to do what they love and thrive as individuals.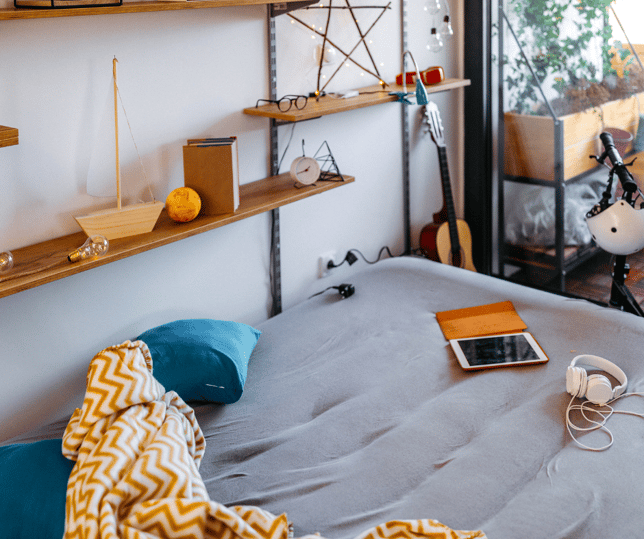 Teen Hangout Room Ideas
Want some ideas for your creating a space where teens actually want to hang out? Learn what you need to build a great space for teens to relax alone or with friends without intruding on your leisure time.
Maximize Unused Rooms
If you've got a larger home, chances are you've got an extra room that doesn't get much use. Although you'll want to accommodate various activities in the teen hangout room, the space doesn't need to be large. Additionally, don't worry about seating. Teenagers are often perfectly happy to spread out on the floor or sit on a beanbag, especially if they can move it to wherever they want.
Some great spaces for teens include any space that adults tend to avoid because they require climbing stairs or better temperature control. This means that the loft above the garage, a finished attic bedroom, or the spare room that currently serves as extra storage could become a teen's perfect place away from it all.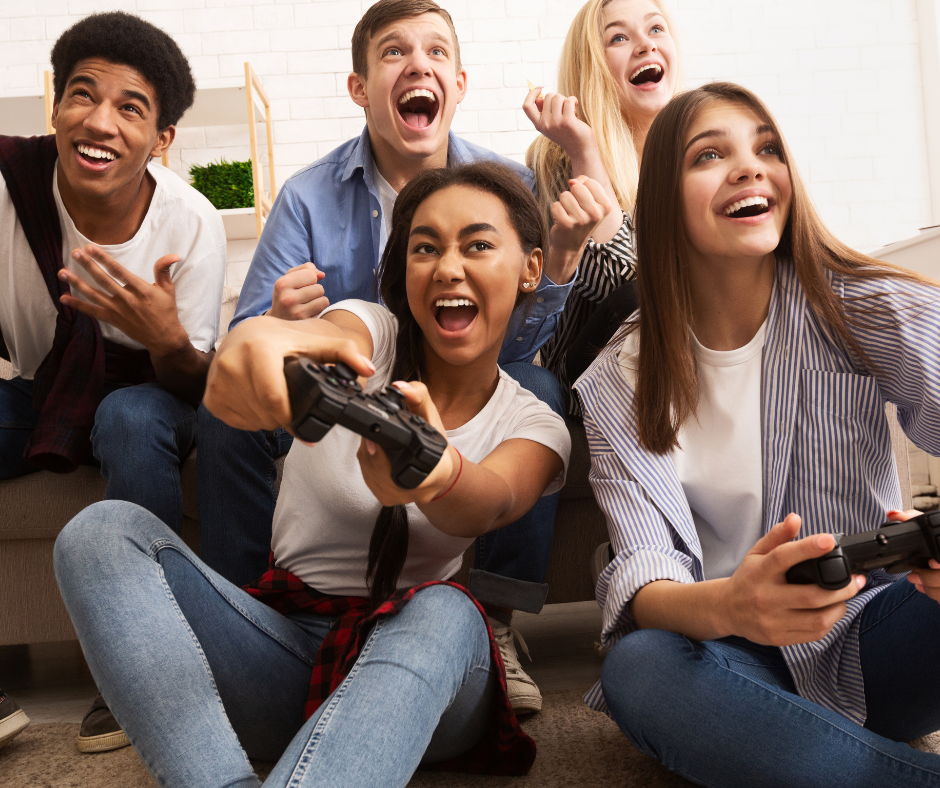 Remember, Open-Concept Isn't for Everyone
Sometimes it's hard to justify setting aside even more space in your home for your kids' exclusive use. But just like you may have built a playroom filled with toddler and preschool-age toys, teen hangout rooms will keep your teens' things from spreading into the rest of the house.
Teenagers who spend almost all their home time in their rooms are looking for a semi-private space that is uniquely theirs. If you can help them make that little world larger, you may see them come out of their shells in other ways. And you won't have to remind them constantly to get their things out of the living room because now it will be in their designated space.
The open-concept living space is a trend that doesn't work for everyone, especially when people with conflicting values live in the same house. This is often the case between parents and kids during the challenging teen years. Many experts have noted a shift in design preferences, away from the open layout and back to rooms built for a single purpose. If this gives you a space to focus on adult relaxation while your teens have room to get louder with friends, you both get what you need.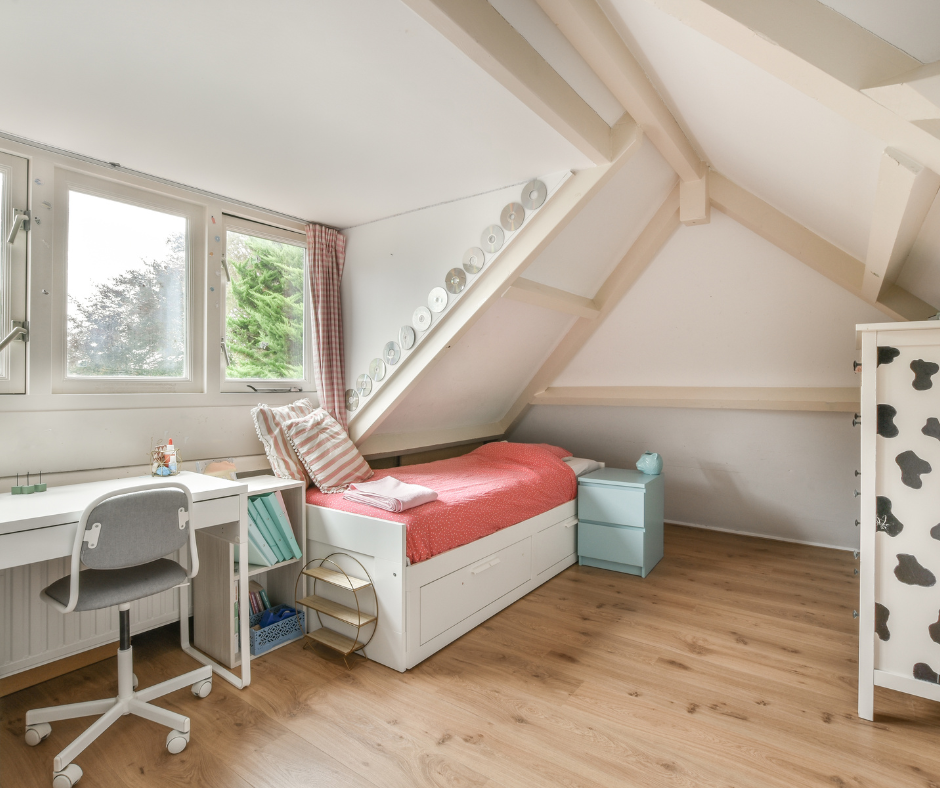 Install Seamless Technology & Lighting
When designing a room for young children, the layout and technology are kept simple so they can use it. In this respect, teens are entirely different. If you haven't already jumped into using innovative home technology, feel free to use this space to test it out. Finding the right system allows anyone in the family to control the experience from a panel or device.
Explore flexible lighting systems to suit whatever your teen wants, from bright canister lighting for homework or crafts to low up-lights perfect for movies or gaming. Create a media wall where the consoles and gadgets get placed. Mount a screen large enough for the whole group to see and share, whether they are watching the next scary movie or gaming. There's no need to worry that they won't know how to use it. Smart hubs for lighting, music and video feel natural to teens.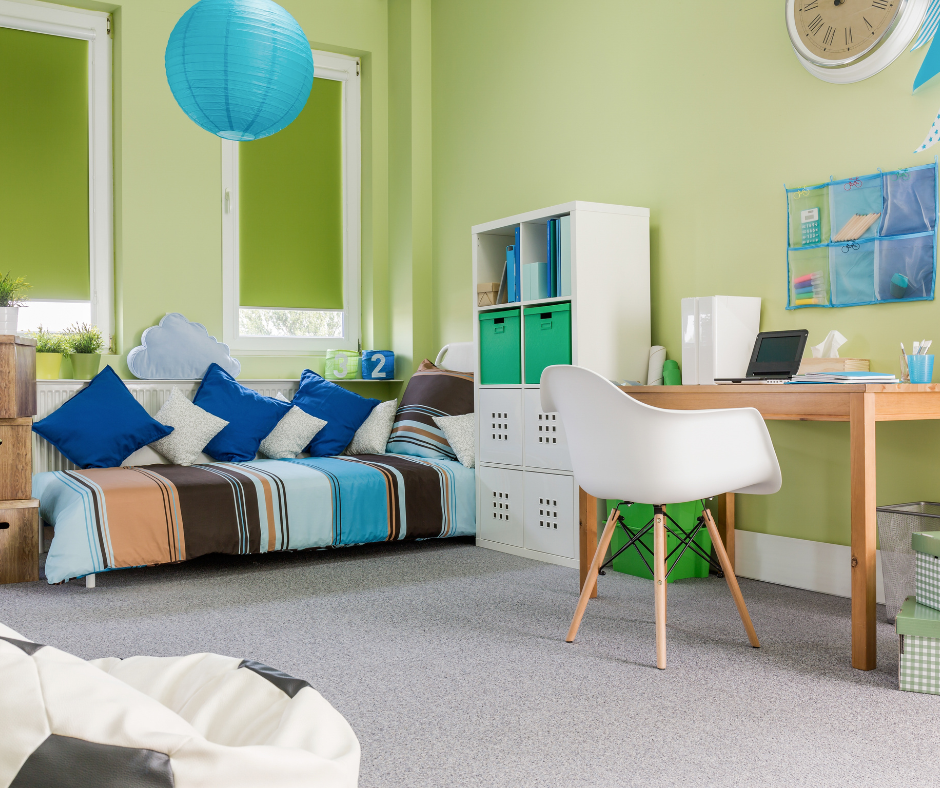 Decor: Show Off Teen Style
There will probably be a few battles over choices when you've got teenagers. Giving them a portion of the house that is all theirs to design is a great way to cut down on the conflict. Beware, this could mean color palettes that run perpendicular to the rest of the home. Just remember that paint colors can be changed when they go to college; in the meantime, they'll love the freedom to make these interior design choices.
Consider adding comfortable furniture and decorations that reflect your teen's personality to make the space their own. Start with comfy seating, such as an inviting sofa, an ottoman and a cozy bean bag chair, then add a hanging chair and fun throw pillows in colors they adore and the textures they crave. Add posters to walls featuring their favorite bands, artwork, or books, and allow them the freedom to decorate with things like string lights or tapestries. Another teenage hangout room idea for decorating: Fill up the room with other games and items from activities they enjoy, like footballs, guitars, basketballs, etc.
Keep in mind allowing your teenager to control how their space looks will make it meaningful for them. This will help with the next point: minimizing clutter.
Design that Minimizes Maintenance and Clutter
The spaces where teens gather together can quickly get messy, and the clutter (that seems to multiply overnight) can play a big part in how much you enjoy all the neighborhood teens coming to your house. One idea is to designate a snack zone within the teen hangout room if you can. Integrate a small beverage fridge and a counter with their favorite snacks so they can grab them when hungry without bothering you. Equip the space with trash and recycling receptacles, and make cleaning them out part of your teen's weekly chores.
Another way to make maintenance easier for your teen is by keeping the design simple. Instead of large shelves or cabinet systems for technology, build them into the walls. This means less dusting for the kids when they take on this chore.
And don't forget the floor layout in your simple design plan. Tweens and teens are notoriously clumsy, especially when going through growth spurts. Like you did when they were toddlers, focus on soft, sturdy furniture with various seating styles. This accommodates teens' interest in sitting anywhere and everywhere without the risk that they'll fall and injure themselves.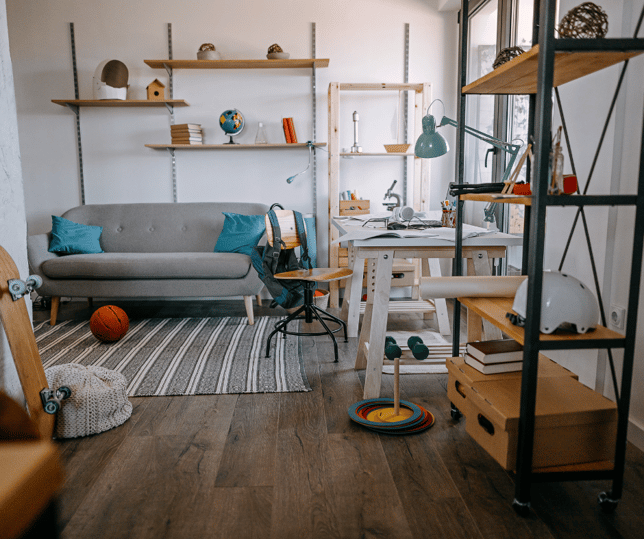 Grandparents: Create a Hangout for Visiting Teenagers
Perhaps you are a grandparent, and your kids are out of the house with teens of their own. There are plenty of good reasons to make the perfect space for them to rest and relax. Whether you live close to family or hundreds of miles away, they'll always want to know that there is room in your home for them.
And just as new grandparents love to create a beautiful playroom or vacation nursery for their adult children's little ones, a wonderful space for teens keeps the relationship thriving in the years to come. Remodeling to accommodate everything that the grandkids like to do, from gaming to robotics or just watching TV, ensures that they'll continue to view a visit to see you as their home away from home. They may even decide they'd like to come for a holiday on their own so that you can enjoy even more time with them.
Having a designated place within your home for teenagers to hang out and socialize with their friends allows you to keep an eye on them without intruding on their independence. The best way to get it is with an expert remodeling design team. For more information about building a perfect teen hangout room, contact us today.
*Images used in this article are stock images.
Home Additions, Interior Design