Remodeling a home takes a lot of careful planning and thoughtful design, along with a team of skilled contractors, to get the job done. The design-build process integrates the expertise of a designer and contractor who work as a team to design and execute your finished space. For many reasons, this method far exceeds the outdated and traditional design-bid-build process. 
The Hochuli Team uses the design-build process to work alongside homeowners to get the remodeled space they've always wanted.  Let's look at some advantages of using the design-build process for your home remodel.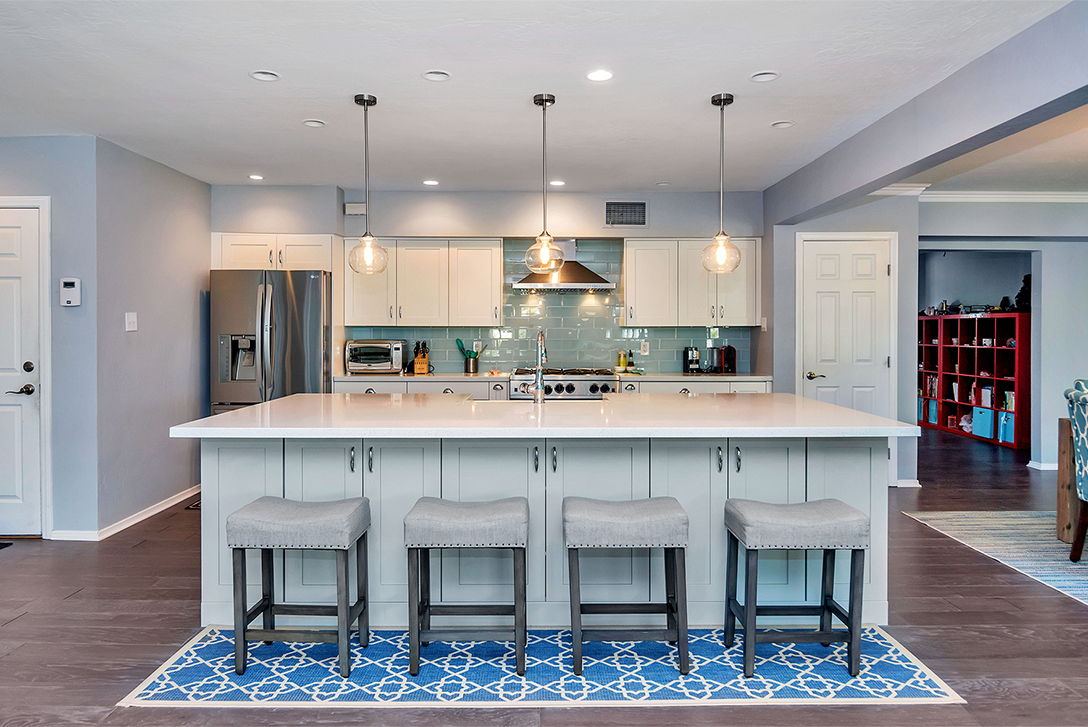 A Simplified Design Build Process
Often, homeowners begin a remodeling process by meeting with an architect. Once the architect has created a design, it's time for construction companies to submit bids to complete the project. Unfortunately, in many cases, this can lead to unexpectedly high costs that leave homeowners with the unfortunate choice of overspending or going back to the drawing board. This method is called the design-bid-build process and can create all sorts of problems.
The design-build process eliminates these risks by simplifying the entire process. With this method, homeowners can expect to work with only one company -- their chosen design-build remodeling team -- throughout the whole remodeling process. Together, the homeowner, a designer, and a contractor work as a team to design, plan and construct your new space with less stress than traditional methods. 
One of the most significant advantages to the design-build process is that it allows open communication between the designer and builder throughout the entire process. This makes things run more smoothly and allows everyone to remain on the same page from start to finish so no unexpected costs pop up during the construction phase.
A Customized Budget-Based Design Plan
Everyone has heard horror stories of remodeling projects going severely over budget. Even worse, it's not uncommon for surprise expenses to appear during the construction phase. The design-build process eliminates these risks so you can rest assured that your remodel will be at a price point that's comfortable for you. During the design phase, you'll meet with our design team to create a list of features you consider non-negotiable and a wish list of features you'd like to include if the budget allows. Together, you'll create a design that fits within your budget. 
Material and labor costs fluctuate constantly, and traditional building processes can easily go over budget. With the design-build process, you can ask your contractor to produce a progressive cost estimate at any point, so you can be certain that you're staying within your price range. In addition, since the design-build process is focused heavily on up-front planning, the entire process will run smoothly, leaving relatively no risk of big changes during the construction phase.
Time-Saving Techniques That Keep Your Project on Schedule
Nothing is more frustrating than a half-finished home project that was supposed to be completed last month. When you choose the design-build process, your home remodeling project will run smoothly and be finished on time. A project manager will oversee each stage of the project, and he or she will act as a liaison between the contractor, designer, and homeowner to ensure that the project stays on schedule. Since your entire team works together to complete a project from start to finish, it's much more likely to go as planned without any hiccups. 
During the design phase, our production team will create a detailed timeline focusing on efficiency and realistic expectations. That way, you will know what to expect each step of the way, and it will be less likely for unexpected issues to pop up during the construction phase. We'll discuss every detail of your remodeling project, including finished products and materials lead times. Since we focus so heavily on the design process, it allows the construction phase to go smoothly without any surprise expenses on delays.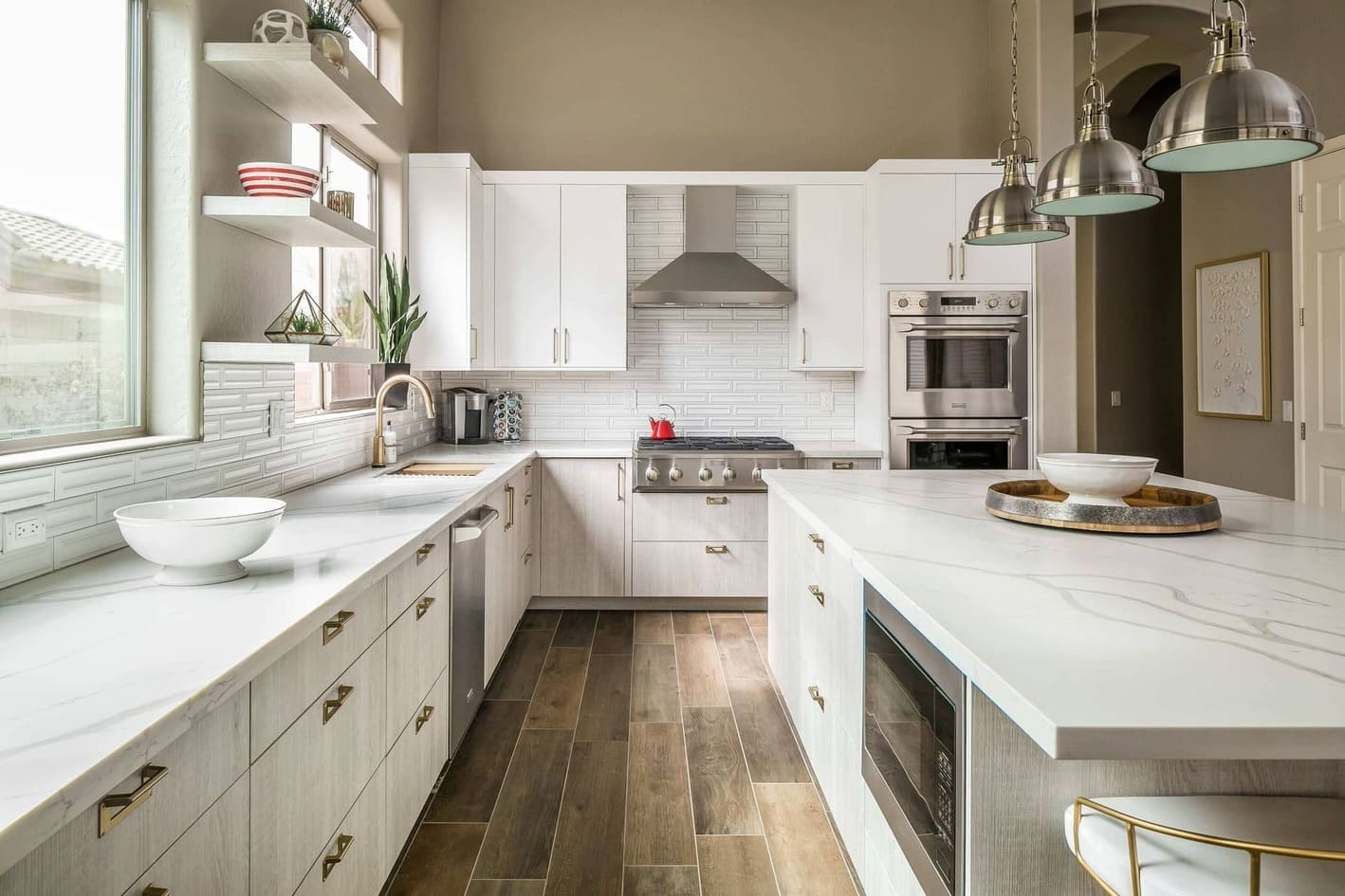 Choose The Hochuli Team to Design and Build Your Next Remodeling Project
Our team uses the design-build process in order to give homeowners the best experience possible during their home remodel. With over 600 projects under our belts and over three decades of experience in the industry, we're confident that our team can make your dream space a reality. Check out our portfolio to see some of our latest work to decide if we'd be a good fit for your next project.
If you're ready to update your home to meet your needs, choose the Hochuli Team. We'd be honored to work with you throughout the remodeling process. 
Design-Build Remodeling