Design/Build Kitchen Remodel: Diving into your first kitchen remodel can be an overwhelming process. From choosing a general theme, to picking out materials and colors, every build and design element of your first kitchen remodel is a choice you'll be living with and will want to enjoy - especially in your kitchen; the heart of your home.
Here are five key things to keep in mind when first setting out to remodel your kitchen space.
1. Think about what you do in your kitchen...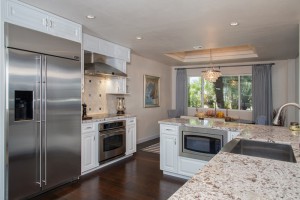 You want your kitchen to work for you, not for a family that doesn't live in your house. Do you need loads of counter space for all the prep work you do? Are you an urban homesteader who loves putting food up into their ample pantry space?
2. But also what you wish you could do.
Many people find themselves holding back in the kitchen because they don't currently have the facilities to do what they want to do. How does the budding chef make a 6 course Thanksgiving meal work in a galley kitchen with only a 2 burner stove? With a kitchen remodel, you can encompass your culinary dreams and make your cooking fantasies become reality.


3. Plan for timelessness.
When picking materials, err on the side of classic. Kitchen and bath materials - tile, faucets, sinks, counters - come in an endless variety of colors and designs. It can be entirely overwhelming to chose new pieces that come together in your kitchen and work for your home, but in nearly every case, choosing timeless colors, looks, and pieces works. Not only that, but when it comes to reselling your home, your kitchen will sell itself.


4. Create a No Limits wishlist.
What would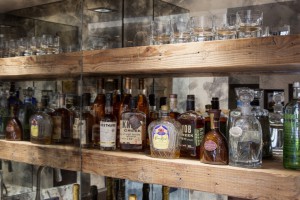 you put in your kitchen if budget were no limit? A wine room? A pot filler? A double oven? Bring your big ideas to the design table where a happy medium can be found. Every budget and every dream can find a way to be fit together, so don't be afraid to think about what you would love to have in your home.
5. Work yourself into the design.
Above all else, this is your kitchen. Would you love to see a beautiful blue tile splash above your stove? A copper sink nestled in your counter? Everyone has something that they believe would help make their kitchen theirs. What kitchen design element speaks to you?
If you're ready to take the plunge, you can contact us to learn more about just what Hochuli Design & Remodeling Team can do for you! Take a look through our gallery of completed kitchen remodeling projects for added inspiration.
Kitchen Remodeling, Project Planning, Interior Design, Design-Build Remodeling