Are you looking for ways to get out of the house for a few days, but are leery of getting on a plane or a bus in these uncertain times? Many individuals, couples and families are having a difficult time when it comes to choosing the safest and best places to visit in Arizona so that they can enjoy nature and relax. The good news is that there are plenty of day trips, weekend trips and week-long road trips you can take in Arizona. Here at Hochuli, our design and remodel team has chosen a few of their favorite Arizona vacations ideas.
1. Saguaro National Park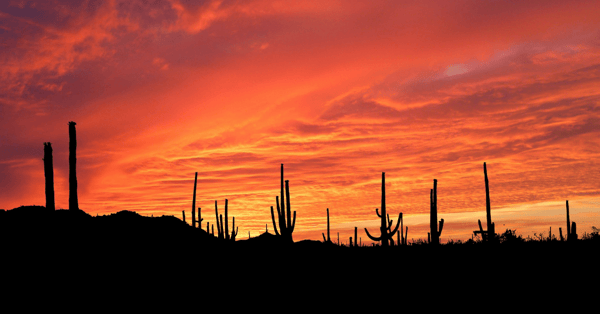 Located just an hour and a half south of Tempe, Saguaro National Park makes a great day trip or weekend getaway. Saguaro National Park offers many things to do, including hiking and camping. For those looking for a short hike, the Freeman Homestead Trail is one mile and offers views of saguaros cacti and calm desert landscapes, which is considered to be some of the best sightseeing in Arizona. The park offers seven campsites with elevations between 4,800 and 7,920 feet above sea level and within 10 miles of a trailhead. If you're looking for a relatively short walk to the trailhead, we recommend Happy Valley Saddle, which is 4.1 miles from the Miller Creek trailhead. If you're looking for a more adventurous camping spot, Manning Camp may be your site of choice. It's 7.5 miles from the Turkey Creek trailhead and boasts an elevation of 7,920 feet. When it comes to finding some of the best places to see in Arizona, you just can go wrong with a trip to Saguaro National Park.
2. Petrified Forest National Park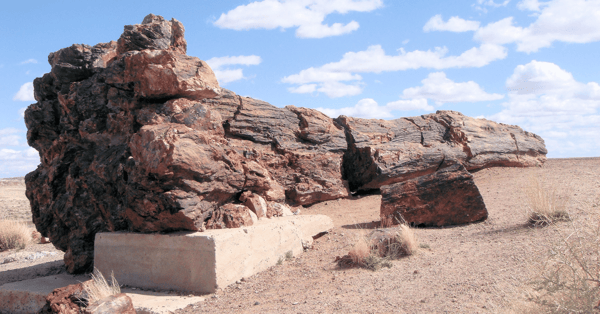 Located four hours from Tempe, Petrified Forest National Park offers lots to see and do, including exploring the backcountry, hiking and learning about science. You can even explore the park by bicycle. Of course, before you go, you may want to take a look at the Petrified Forest National park movie and video links.
Traveling to Petrified Forest National park from Tempe makes a great Arizona road trip. The path to the forest will take you through the Tonto National Forest, which spans 2.9 million acres and is the largest national forest in Arizona. For that reason, we recommend taking a side trip to view some of the wilderness areas, including Four peaks Wilderness, Hell's gate and Salt River Canyon. You may even want to bring a picnic lunch so that you can enjoy all the sites and sounds of this spectacular forest before resuming your road trip to the Petrified National Forest.
Once you arrive at the forest, consider taking an epic adventure in the backcountry. We recommend the Billings Gap Overlook Hike, which is a three-mile round trip that offers a spectacular view of Billings Gap, which is a recent addition to the park. During this hike, you will follow the Blue Mesa edge, which will give you a bird's eye view of the badlands. You may also want to consider the Blue Forest hike, which is a total of 1.2 miles. However, this trail doesn't loop, so once you reach the end, you'll have to turn around for a total of 2.4 miles.
After you've finished seeing all the sites at the Petrified National Forest, it's recommended that you choose a nearby campground. The forest does not offer any on-site camping at this time. For those with RVs that contain bathrooms and have their own water and electrical sources, overnight parking can be found at the gift shops at the South Entrance. There are also several campsites located outside the park, including the Holbrook. Petrified Forest KOA Journey, the Navajo County Parks and Rec Department and the Sun Valley RV Resort. If you're looking to dine out, the area offers both local establishments and well-known chains, including Popeye's, Denny's, Romo's Restaurant and the Chameleon Cafe.
3. Coconino National Forest Cathedral Rock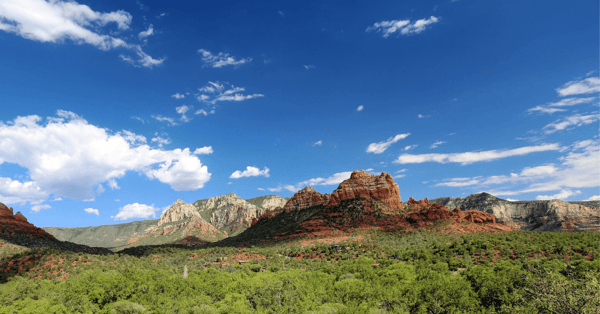 Located just over two hours from Tempe, Coconino National Forest and Cathedral Rock is an ideal destination for all ages. Once you arrive at the forest, you can choose between camping or renting a cabin so that you can enjoy the park for several days and nights. We recommend you book your reservations prior to your trip. Cathedral Rock is located on Cathedral Rock Trail No. 170. It's important to note that the Cathedral Rock Trail is more climbing than hiking with an overall difficulty level of moderate. However, there are areas that are designated as extremely difficult. While on the trail, you'll get treated to amazing views of the desert landscape and various rock and cliff formations, so don't forget to bring your camera. The trail is heavily used from the spring into the fall, so if you're hoping to avoid crowds, consider going in the late fall.
4. Ultimate
Grand Canyon Road Trip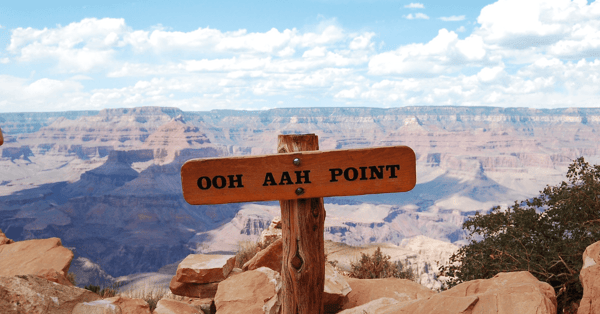 Our design team at Hochuli has saved the best Arizona road trip for last. From Tempe, AZ, the Grand Canyon makes a great day trip, overnight stay or weekend for your family. Before you get on the road, consider stopping at the Snooze Eatery for breakfast, which offers order ahead and pickup options.
Once you've had a good breakfast, it's time to take in the scenery. We recommend driving to the Grand Canyon via AZ-87 N, which will take you through the Tonto National Forest and the Coconino National Forest. Upon nearing Flagstaff, consider grabbing lunch at Oreganos or MartAnnes Burrito Palace. After lunch, you could head onto an extreme adventure at the Flagstaff Extreme Adventure Course before enjoying a night of camping at Fort Tuthill County Campground.
After your stay at the campground, the rest of your journey will take you through the Kaibab National Forest before finally bringing you to the Grand Canyon for a day of beautiful sights and plenty of outdoor activities, including walking the Trail of Time, taking a mule trip and traveling the Desert View Drive.
Bringing the Ambiance of Arizona to Your Home with Help from Hochuli's Design and remodel Team
Once you've returned home from your scenic drives in Arizona, you don't have to leave it all behind. Our design team at Hochuli can help you design and construct new spaces inside your home that remind you of your recent Arizona road trip adventures. After all, imagine remodeling and redecorating your master bathroom to remind you of your Grand Canyon road trip, or building a red rock fire pit in your backyard. It's all possible with our design and build team. To learn more, contact us today at 602-451-0323.
About The Area